BONN: Afghanistan pledged at a major conference in Germany on Monday to step up the fight against corruption in return for sustained international support.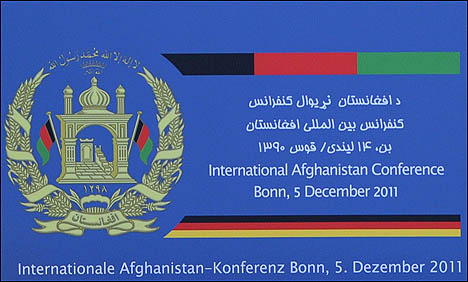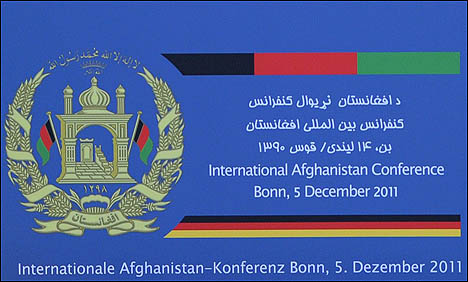 "Afghan government institutions at all levels should increase their responsiveness to the civil and economic needs of the Afghan people and deliver key services to them," Afghanistan and its international partners said in a communique after the Bonn meeting.
"In this context, the protection of civilians, strengthening the rule of law and the fight against corruption in all its forms remain key priorities."
Afghanistan was again named one of the world's most corrupt nations in a global survey published this month by Berlin-based anti-graft watchdog Transparency International.
Afghan Foreign Minister Zalmai Rassoul told reporters as the conference wrapped up that the central government in Kabul had a commitment to its people, not just international donors and troop suppliers.
"Fighting against corruption, good governance, that is something that Afghan people deserve to be given by the elected government," he said.
"Good governance is not only to make our friends happy — it is our democratic duty to give it to our own people."
The conclusions said that, in exchange for good governance, the international community was ready to stand by Afghanistan in the 10 years after NATO combat troops withdraw in 2014.
"This renewed partnership between Afghanistan and the international community entails firm mutual commitments in the areas of governance, security, the peace process, economic and social development, and regional cooperation."
Both sides "solemnly dedicated themselves to deepening and broadening their historic partnership from Transition to the Transformation Decade of 2015-2024".
"In 2024 Afghanistan should not be a country in need of donors but also a donor country," Rassoul said.
The one-day conference, which brought together 1,000 delegates from around the world, made special note of the strain on neighbours Pakistan and Iran in dealing with refugees from the war-ravaged country.
"We acknowledge the burden of Afghanistan's neighbours, in particular Pakistan and Iran, in providing temporary refuge to millions of Afghans in difficult times and are committed to further work towards their voluntary, safe and orderly return," the conclusions said.
Islamabad had boycotted the conference over a NATO air strike late last month that killed 24 Pakistani soldiers, raising fears that the Bonn meeting would make little headway on issues crucial to Afghanistan.
In the final communique, Afghanistan recommitted to "upholding all of its international human rights obligations" including the rights of women.
Participants said they maintained the goal, first agreed at another major conference here in 2001 that established an interim government after the fall of the Taliban, that Afghanistan should never again harbour terrorists.
"Our shared goal remains an Afghanistan that is a peaceful and promising home for all Afghans, at the centre of a secure and thriving region — an Afghanistan in which international terrorism does not again find sanctuary and that can assume its rightful place among sovereign nations," they said. (AFP)