ISLAMABAD: Business community reacted cautiously over a joint statement issued in New Delhi on Tuesday after the conclusion of two-day talks between commerce secretaries of Pakistan and India.
Talking to President of the Karachi Chamber of Commerce and Industry, Mian Ibrar Ahmad welcomed easing of visa restrictions for business community of the two countries.
He said the denial of visa was a non-tariff barrier because it barred businessmen from marketing their products in each other`s countries.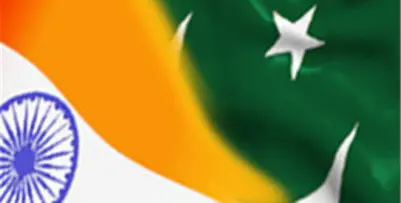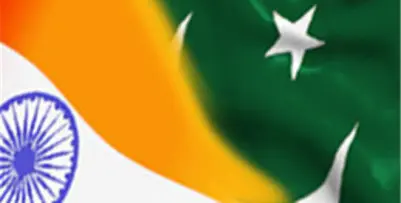 "We had raised the issue with Pakistan`s Commerce Secretary Zafar Mahmood before his visit to India," he claimed.
Mr Ahmad supported the government move to liberalise trade regimes with India and said in a liberalised trade regime there would be a win-win situation for both countries.
The joint statement said that the two sides agreed to push for further liberalisation of business visa arrangements but mentioned no deadline about relaxation in issuance of visa for business community.
President of the Islamabad Chamber of Commerce and Industry Yasir Sakhi Butt said the announcements about easing of visa for business community did not matter if such decisions were not implemented in litter and spirit.
He said that there were more hurdles from the Indian side in issuing business visas.
"The Indian High Commission in Islamabad recently denied visa to our two members who wanted to see buyers of their products in India," Mr Butt said.
According to the joint statement, both sides agreed that the present visa regime for businesspersons was a significant barrier to the rapid expansion of trade. It was noted that the interior ministry of Pakistan and India`s ministry of home affairs had reached a broad understanding to put in place reciprocal arrangements, which shall substantially liberalise the visa provisions for business persons.
It was agreed that best efforts would be made by the respective commerce secretaries to push for further liberalisation of business visa arrangements. However, with or without enhanced provisions, both sides would work with their respective authorities to ensure that the liberalised visa provisions already agreed to are put in place before the end of the year.
At the same time, India and Pakistan have agreed that a joint group of experts would hold its first meeting before January regarding trade in petroleum products.
A source in the commerce ministry said that Pakistan was expected to lift a ban on import of petrol from India.
Islamabad allowed import of diesel from India in 2009 but no supplies were made so far because of comparatively cheaper price offered by other oil producing countries, the source said.
The withdrawal of restriction on oil import from India could open a new market for Indian refineries.
The two sides also reached a broad understanding on grid connectivity between Amritsar and Lahore to enable trade of up to 500MW of power.
The joint statement said: "It is expected that the group of experts will reach a final understanding on grid connectivity (between both the countries) at this meeting (in December)."
Karachi Chamber chief Mian Ibrar Ahmad appreciated the government`s move to import electricity from India. "Import of electricity from India is a better step than producing power through rental plants."