National college of business administration and Economics West Canal Campus Garden Town, Lahore open admissions session 2023-2024 in different degree programs. below this programs open and starts taking applications from date September 2023.
NCBAE open spring admissions session 2023
MBA Executive 02 Years Program weekend Classes
BSCS 04 Years Program
MSC 02 Years Program Accounting and Finance HRM and Marketing
BS Accounting and Finance 04 Years Program
B.com 02 Years Program
M.com 02 Years Program
B.com Hons 04 Years Program.
Summer Session 2023 Admissions open in Master and Graduate Program, NCBA and E also offering weekend programs for master classes.
Admission Date Schedule:
Apply before: 11 October 2023
Admission Entry Test: Tuesday at 11:00 am
Announcement of selected candidates: 2023
Enrolment: 2023
Classes commencement: 2023
PhD and MPhil admissions also open and admission waiting students can also apply for test and interview admission session 2021. 100% scholarships on 75% and above marks in Annual system of Board / University exams or 3.80 CGPA in Semester system except MCS MSc and M.Phil / PhD Programs.
HEC Entry Test Passed Candidates:
The students who have passed HEC education testing council ETC test will be exempted from NCBA&E admission test.
National college of business administration and economics open admissions Spring 2021. NCBA & E Lahore offer BBA (hons) business management, B.com, Diploma in business administration, certificate in business administration, MBA evening and morning shifts, MBA executive, BS (Telecommunication, Enterprises, Resources Planning, Software Engineering, BFA, (hons) Bachelor in Fine Arts, Painting, Sculpture, printMaking, Graphic Design, Textile Design, MSC, in economics, computer mathematics, statistics, environmental management, applied statistics, Allied Statistics and Economics, and Bsc (hons) applied economics, MS/M.phil and Ph.D Programs. students waiting results can also apply.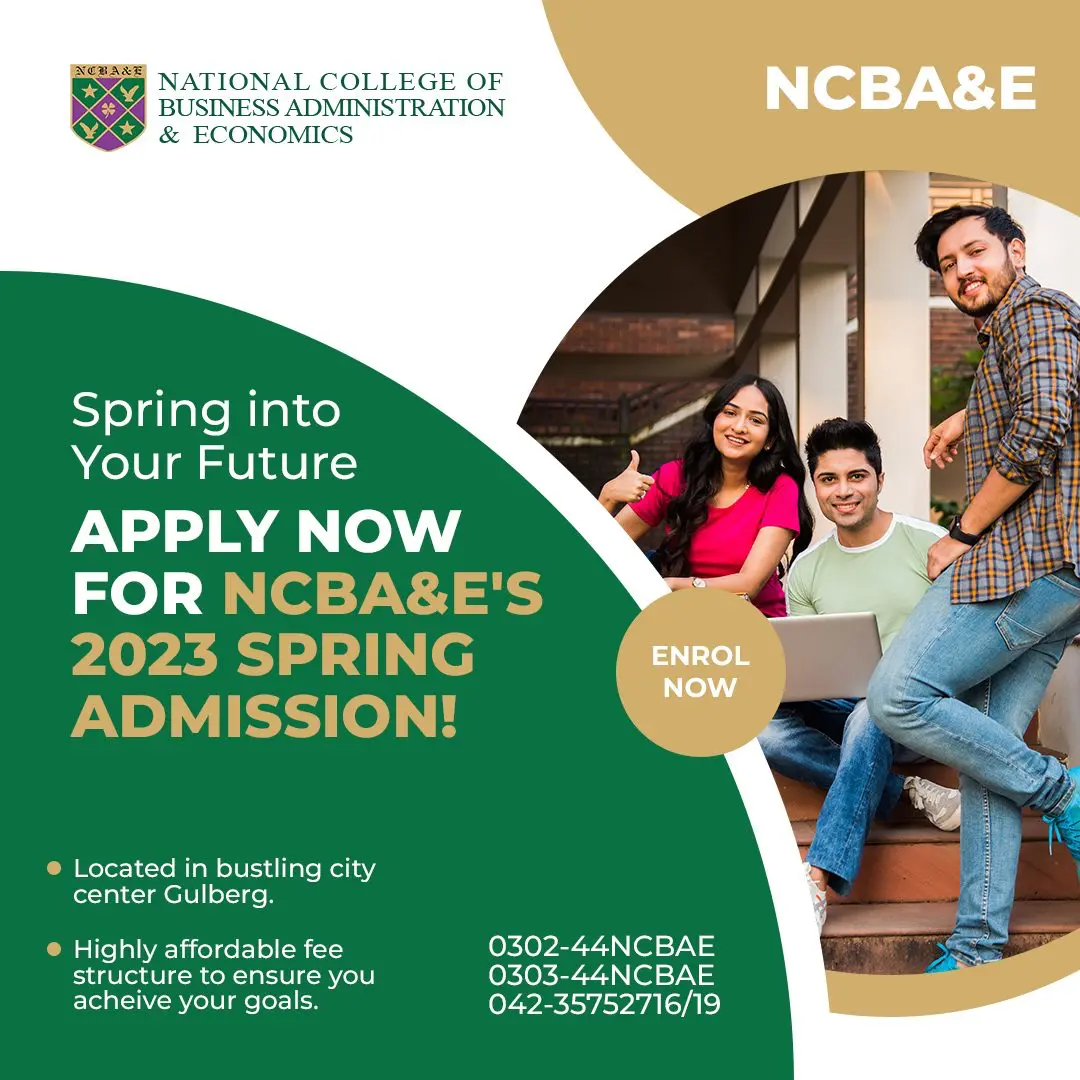 Financial Grants and Scholarships are Available for more detail check scholarships
For more information,
Contact Admission Office
Download Admission form Online:
Last Date to Apply: 11-10-2023 Admission in NCBA&E for spring semester 2023 is now open. Application forms can be taken from the Admission Office or it can be downloaded from the website.
Customer Balance Confirmation Letter Sample
Classes Commence when all selection will be done.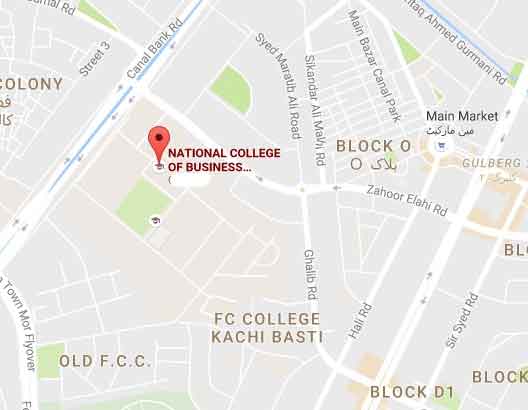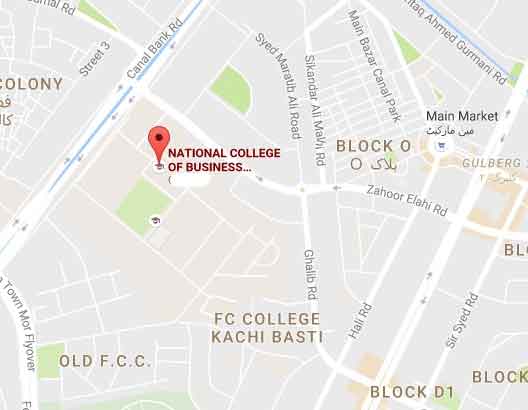 This is only applicable for Summer semester.
NCBA&E's Spring Admission 2023 is now open for applications! Join one of Pakistan's leading universities and gain the skills and knowledge needed to succeed in today's job market. Our programs are designed for students from a range of backgrounds and career goals, and our experienced faculty are committed to helping you succeed.
So, what are you waiting for? Spring into your future and apply now for NCBA&E's Spring Admission 2023! To learn more about our programs and how to apply, visit our website or contact our admissions team today.
For admissions-related queries
Call us at:
0303-4462223
0302-4462223
042-35752716/19
Apply now at
www.ncbae.edu.pk/applyonline
Email us at:
Address: 40, E/1 Gulberg III, Lahore
ncba&e fee structure
ncba&e Lahore ranking in HEC
ncba&e degree value
ncba&e programs
ncba&e student portal lahore
ncba&e fee structure for bscs