SLAMABAD: Director General Military Operations Major General Ashfaq Nadeem Thursday termed the Nato airstrike in Mohmand Agency as a "pre-planned attack," Geo News reported.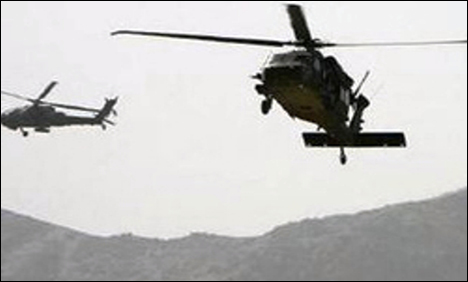 Briefing the Senate Standing Committee on Defence which met under the chairmanship of Javed Ashraf Qazi, the DG MO said Nato officials gave wrong information to the Border Coordination Centre about the location of the operation.
"The bunkers were specifically targeted and destroyed," Maj. Gen. Ashfaq Nadeem told the Senate body.
Nadeem added that terrorists hide inside ditches and cracks and not on mountain peaks which is where the check posts were located.
The DG MO said the only confusion was if the attacks were conducted by US Special Forces or ISAF.