Nadra Pakistan office Timing During Ramadan 2020
Lahore News update About Nadra Offices: the interior minister of Pakistan announced to open Nadra offices across the country that was closed due to corona virus.
NADRA Ramadan Timing: 10:00 AM to 04:00 PM Daily Expect Friday
More than 56 NADRA offices are going to open from 04 May 2020. But some NADRA offices will still remain closed.
Government of Pakistan interior ministry issued notification to open more than 56 Nadra offices that is working under government organizations.
Due to the closure of NADRA offices, people who were registering under the Ehsas program and feeding data for other programs were facing difficulties. The poor people were not getting Ehsaas Program Aid money from government due to not finger print available. Now all people can go to nadra and make finger print and take Aid money from government under ehsaas Program.
Apply Here: PM Ehsas Kafalat Program 2020 Registration Form
There were also complaints that when people approached NADRA offices to register their fingerprints with NADRA, they were closed and other people also had difficulty in feeding their bio data to obtain National Identity Card.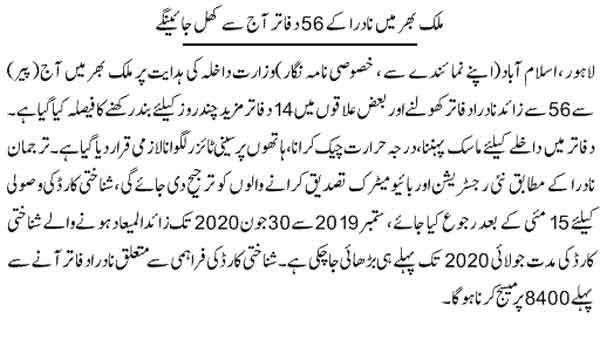 Read Also: PM Imran Khan Ehsaas Rashan Program 2020 Registration
The offices will be open from May 4, but the staff and the public will have to comply with the SOPs and anyone who does not comply with the SOPs will not be allowed to enter the NADRA office.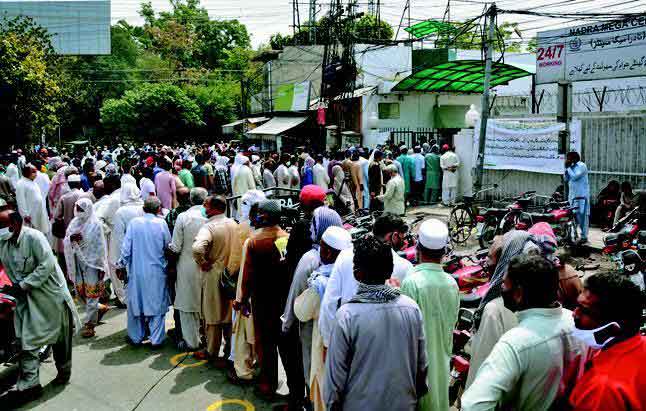 How to Get Pak Identity Nadra ID card Online in Simple 3 Steps
How to get computerized arms licenses through NADRA