MOL Group of Oil and Gas Company offering scholarships for Pakistani female students. The programs offered by MOL Group are Geo sciences, petroleum engineering, and chemistry and petrochemicals Science, Technology, Engineering and Mathematics.
Mol Group is Hungary based company working in Pakistan for searching oil and gas in different areas of Pakistan.
The FEMMe the Women in Engineering and Technology Initiative-FEMME Program scholarships for all Pakistani university female students to study in Hungary for become future leader.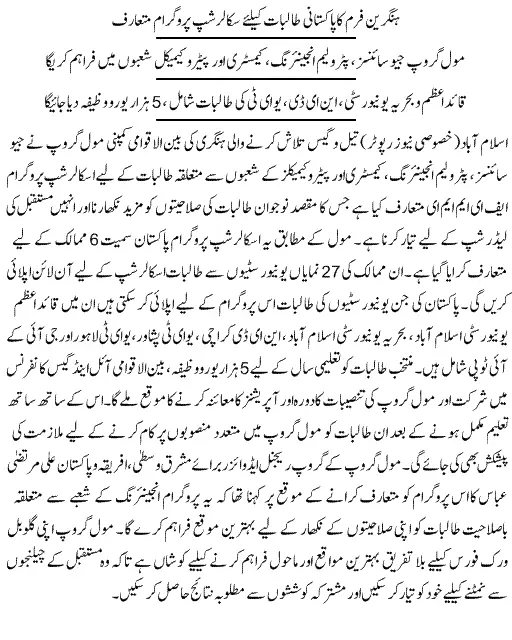 This scholarship program is specially design for female students of Pakistan, the current students of GIKI, UET Peshawar, Quaid e Azam university Islamabad, bahria university Islamabad, NED Karachi, the engineering and technology students will be encourage to apply for Hungary scholarship scheme 2016-2017.
After competition of specific study the MOL Oil and Gas Company will offered Job for successful candidates for make future save, female candidates only apply for Hungary scholarships, male candidates are not eligible to apply according to MOL Group eligibility.