Mobilink Summer Internship Program 2015
Mobilink GSM Telecom Company of Pakistan offering Summer Internship Program for bright and better future. It's a big change to candidates who wants to make their career future in telecom. Telecom is one of the largest paying and earning companies in Pakistan as well as whole world. Mobilink Provides this internship program in Lahore and Islamabad in different institutes. Mobilink GSM will be offering Jobs and career opportunities to talented students or candidates, who will be successfully, completed this internship program. Mobilink Gsm is one of the largest telecom company in Pakistan, so this internship certificate can brings enhancement Job and career Opportunities in anywhere in other companies.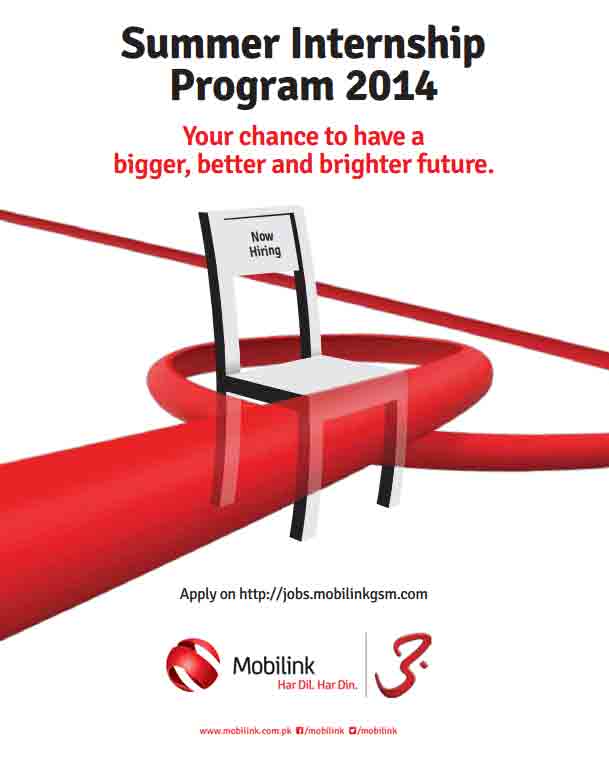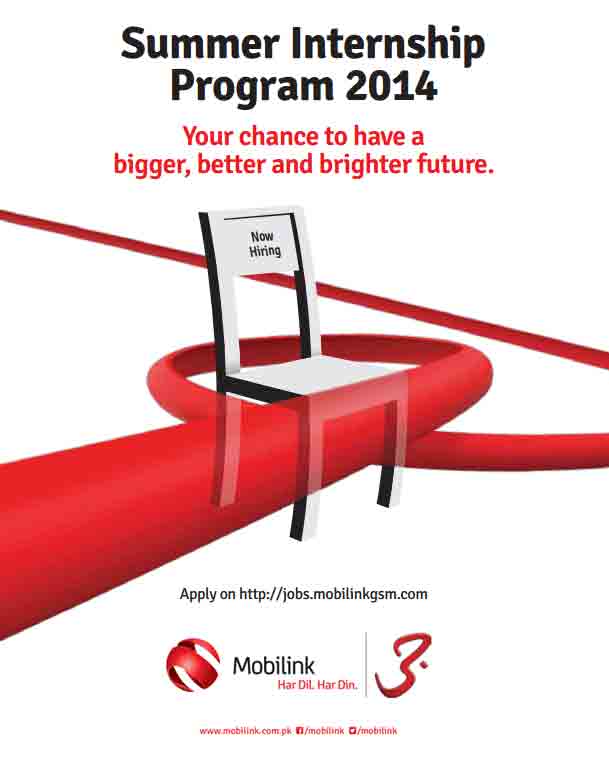 Apply today for Summer Internship program and earn good degree from Mobilink International Company.