ISLAMABAD: Central leader of Pakistan Muslim League-N and Opposition leader in National Assembly, Chaudhry Nisar on Wednesday described Tehreek-e-Insaf Chief Imran Khan's politics as the one based merely on a blame game, Geo News reported.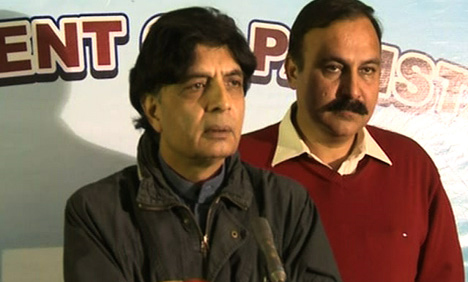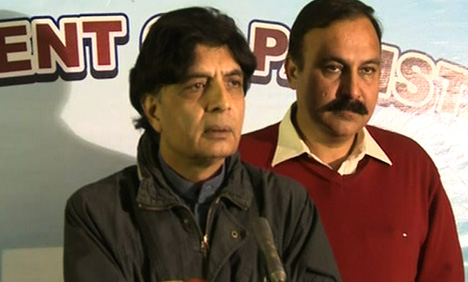 Talking to media men here, Chaudhry Nisar clarified that he had only said that he would disclose facts about Imran Khan if he felt the need. But, Imran Khan just goes ahead and calls everyone a liar which is a wrong attitude, he regretted.
"One should develop a political mindset along with a sense of patience," he advised.
Nisar said he had not seen the Income Tax returns of Imran Khan since 2001.
"I am amazed if Imran Khan had sold a flat or the Buckingham Palace," he expressed surprise.
He urged the government to stop concealing facts from the nation, saying the people wanted to know the factual situation about the President.
He said the government was reluctant to convene the joint session of the Parliament.
Chaudhry Nisar said he would raise a question regarding President's health during the National Assembly session on Thursday.
thenews