Meezan Bank Timing in Ramadan All Branches in Pakistan
Meezan Bank is one of leading bank of Pakistan that is working with Islamic banking system in Pakistan. Meezan Bank is going to change Timing of opening and closing in month of Ramadan for all branches of meezan bank in all over the Pakistan. Happy Ramdan to All muslims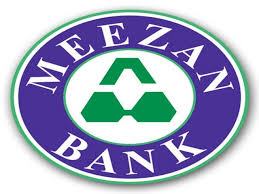 The holy month of Ramadan starts from 07-June-2019 in Pakistan. The banking hours during Ramadan al mubarak is given blow. This Month Meezan Bank Change the timing of Saturday only.
Banking hours during Ramazan ul Mubarak
All MBL branches will observe the following business hours during the holy month of Ramazan ul mubarik.
| | |
| --- | --- |
| Days | Banking Hours |
| Monday to Thursday | 08:00 A.M to 01:45 P.M (without break) |
| Friday | 08:00 A.M to 12:30 P.M (without break) |
| Saturday | 10:00 A.M to 01:00 P.M (without break) |

Applicable only of those branches, which are operating on Saturday