Meezan bank the Islamic premier bank of Pakistan offering career opportunities for the post of Branch service officer or Branch cashier in a retail banking branches of Pakistan. The hiring and initial training will be held at Karachi, Lahore, and Islamabad for successful candidates.
Last Date for submission of Job application form is:
Submit Online Job application form: Click Here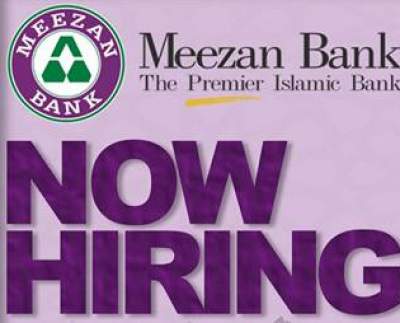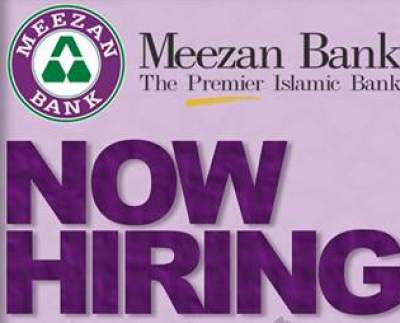 Meezan Bank hiring graduates for cash officer posts. After the training period the placement will be made in different branches of Pakistan. The eligible graduate candidates may send their resumes before 7-2-2019; it's a last date for submission of job applications.
Eligibility criteria:
Graduation from HEC recognized university/colleges having 14 years of education and 45% or above throughout academic career (matriculation and above)
Age Limit: 27 years or less as on 31st March, 2019 (28 years for Hafiz-e-Quran)
Graduates from HEC higher education commission recognized universities colleges having 14 years education and 45% marks or above in their entire academic career from matriculation and above can apply. The preference will be given to talented and right candidates.
Compensation & benefits:
Market competitive salary package
Performance based bonus
Car on installment on zero percent markups
Provident fund
Gratuity fund
House finance
Medical and life takaful coverage and many more benefits will be offered to right candidates.
How to apply:
The interested and eligible candidates may send their resumes or apply online though meezan.rozee.pk; meezan bank will be receiving online job applications though www.meezanbank.com/careers/