Malaysian international scholarships program for Master and PhD session 2019-2020. Its wonderful opportunity for graduates and master level degree holders to submit their scholarship application forms to study in Malaysian universities.
Master & PhD Scholarships for Pakistan Students
This scholarship scheme is for international students including Pakistan students. It's a good initiative by the Malaysian government to attract the best students around the world to study in Malaysian best universities for advanced master level studies.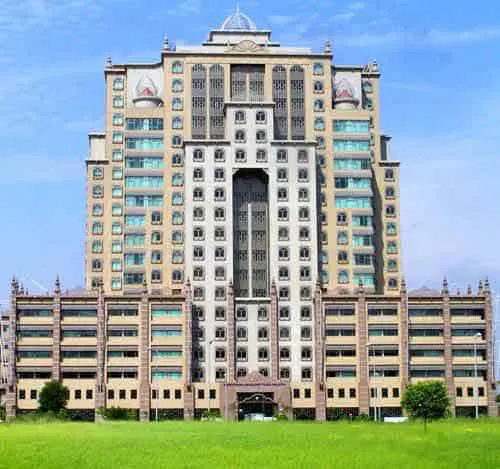 Government of Malaysia aims to provide international scholarships to talented human capital from aboard. The talented international students with excellent academic records and outstanding co-curricular background are welcomed to apply for these scholarships and further their studies in any selected and well established Malaysian public and private universities.
It's a wonderful opportunity for Pakistan talented students to avail this scholarship scheme to get international master and PhD degree from world recognized universities.
Application deadline: 30 July 2019
Course Level:  Master and PhD
Subjects:
Environmental studies
Technology
Information and communication
Economics and Islamic finance
Science and engineering
Biotechnology
Biosecurity and food safety
Infrastructure and utility
Health including medicine and pharmacy (not including nursing and clinical)
Scholarship Benefits for selected students:
Free air tickets from your country to Malaysia
Approved tuition fees
Monthly maintenance allowance will be provided to all students.
Annual grand for books and internal travel
Medical and health insurance
Thesis allowances
Visa fees
Installation and termination grand
How to apply: click Here
Only online applications will be consider
Eligibility
The interested candidates must be obtained a minimum of second class uppar or CGPA of 3.5 / 4.0 at bachelor degree level for master's degree applicants and for PhD candidates must passes CGPA 3.5 /4.0 or very good result at master degree level in a similar field of interested PhD study programme.
Approved Universities for Master and PhD Scholarship Programs
University Teknologi Malaysia (UTM)
University Sains Malaysia (USM)
University Putra Malaysia (UPM)
University Malaya (UM)
University Teknologi Mara (UiTM)
University Islam Antarabangsa Malaysia (UIAM/IIUM)
University Utara Malaysia (UUM)
University Kebangsaan Malaysia (UKM)
University Tun Hussein Onn Malaysia (UTHM)
University Teknikal Malaysia Melaka (UTEM)
University Sains Islam Malaysia (USIM)
University Pendidikan Sultan Idris (UPSI)
University Malaysia Terengganu (UMT)
University Malaysia Sabah (UMS)
University Malaysia Pahang (UMP)
University Malaysia Sarawak (UNIMAS)
University Malaysia Perlis (UNIMAP)
University Sultan Zainal Abidin (UNISZA)
University Pertahanan Nasional Malaysia (UPNM)
University Malaysia Kelantan (UMK)
University Teknologi Petronas (UTP)
University Tenaga Nasional (UNITEN)
Multimedia University (MMU)
International Centre For Education In Islamic Finance (INCEIF)