Lahore electricity Supply Company LESCO introduces online connection system. Now the New connection order can be submitted online though LESCO ENC online system.
Due to heavy number of applications for new connection in Lahore and near areas Lahore electricity Supply Company LESCO WAPDA decided to launched Online Application System for New Connection holders from next year 2023.
Recently the system started for general consumers in around 191 sub-divisions, after that in future the connection applications will be receive online. After submitting online application the consumer only remembers connection ID for future reference.
WAPDA new connection online apply
LESCO also want to replace old Connections of Electricity with new for this purpose government of Punjab purchase 0.7 million and 180,000/- meters for replace and fulfil the requirement of electricity connections in all around the Punjab and Pakistan.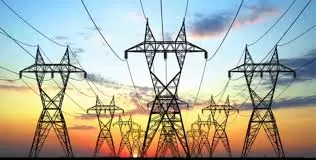 The CEO of LESCO said that the power transmission system was being upgraded to avoid untoward incidents.
is my Smart Meter Transferable?
Yes, It is transferable, if the first owner agrees to transfer his Electricity Meter Connection ownership.
Read Also:
Sui Northern Gas New Connection Submit Online Application
Lahore Electricity Company LESCO also officer online application forms.
What documents are required for new electricity connection in Lahore?
Attested CNIC
CNIC copy of two witnesses (not required if Single Phase Meter)
Paid Electricity Bill Copy of Neighbour
Registry (Property Document Copy)
Mobile Number
Permanent Address
How can I get new electricity connection in Lahore online?
How do I check my demand notice?
How can I change ownership of my electricity meter in Pakistan?
new meter connection status
application for new electricity meter connection
electricity new connection
new electricity connection fee in Lahore
ENC LESCO demand notice
LESCO demand notice status
ENC new connection
LESCO New Connection Apply Online
it is Good Opportunity for Lahore that they can apply Online for LESCO New Connection. The Government of Punjab Announced ENC Electric New Connection website enc.com.pk.
The applicants can also track application form online through enc.com.pk/track_application.php
How can I get new electricity connection in Lahore
The New LESCO Electricity Connection can be apply online, as federal government starts taking New Connection Application forms online for All district cities of Pakistan. the Multan electric power company MEPCO, Faisalabad electric supply company FESCO, Gujranwala electric power company GEPCO and Lahore Electricity Supply Company LESCO applicants can apply online for New Connection so No Need to give any bribe or money to Line MAN.
Submit the application form
Take printout and save the application form
Submit complete Application form including all supporting documents to Nearest WAPDA / LESCO / MEPCO / FESCO / GEPCO.
Final pay the LESCO Demand Notice to mention bank.
The Bank Deposit Slip copy must be submitted to LESCO office for further process.
Keep in mind to remain all copies with you if something went wrong so you can provide Documents copy again.
Online Application Form: enc.com.pk/consumer_form.php
Lahore Electricity New Meter Connection Apply Online
Apply for LESCO New Connection