Jinnah Medical and dental college Karachi open admissions in MBBS and BDS session 2022, JMC Starts 20th Batch of MBBS and 19th Batch of BDS. Jinnah Medical and dental college is in Shaheed  Millat Road, Karachi recognized by the Pakistan medical and dental council and ministry of health Pakistan. MBBS and BDS affiliated from Jinnah Medical University.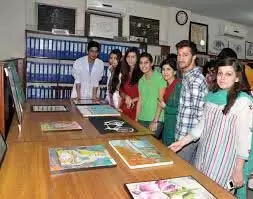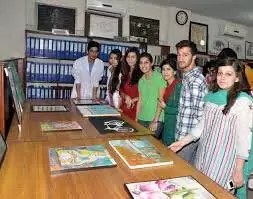 Eligibility:
Intermediate Fsc with minimum 60% marks
A Level American / Canadian / high school or equivalent is determined by the inter board committee of chairman.
Prospectus and Application Form:
Available with the student affairs department on payment of Rs.3500/- the fees includes prospectus, admission application processing charges and aptitude test.
Last date of submission of admission application Form: Monday 
Aptitude test for local seats:  Friday
Final selection will be based on academic record, aptitude test and interview. After than the final merit list will be displayed.
Candidates have until December 10, 2022, 5 pm to apply and upload all relevant documents. After 5 pm, the portal will be closed.
A merit list will be prepared as follows: 100% MDCAT Score (by permission of PMC)
Only candidates who meet the eligibility requirements and have uploaded supporting documents by December 10, 2021 will be included in the final merit list.
Eligibility requirements set by PMC are as follows:
Minimum 65% marks Intermediate Premedical from a recognized Pakistani Board OR from an outside Board (eg O/A Levels, American/Canadian High School, etc) with 65% marks equivalence as determined by the Inter Board Committee of Chairmen (IBCC)
Minimum 65% marks on the national MDCAT conducted by the PMC
APPLY ONLINE FOR ADMISSION 2022-2023: APPLY HERE
FEE FOR YEAR 2021-22 FOR MBBS PROGRAM
FIXED FEES & CHARGES (Local Student) 1st Year 2022 2nd Year 2023 3rd Year 2024 4th Year 2025 5th Year 2026 Total Annual Tuition Fee Local Student 1,013,000 1,088,975 1,170,648 1,258,447 1,352,830 Admission Fee (Non-refundable) 20,260
FIXED FEES & CHARGES (Foreign Student) 1st Year 2022 2nd Year 2023 3rd Year 2024 4th Year 2025 5th Year 2026 Total Annual Tuition Fee Foreign Student $15,350 $15,350 $15,350 $15,350 $15,350 Admission Fee (Non-refundable) $ 307