Jinnah Medical College Peshawar Final year MBBS comprehensive Examination 2019 MCQ's along with Keys.
Department of Gyne and Obst Paper A (Time Allowed 1 Hour) Total Marks: 40
Attempt All Questions from this section, select the best answer from given choices. Handover response along with Questions, Paper after completing this section, fills the required option in the response sheet. Do not tick or encircle,    do not tick or encircle, filling of more than on option will not be considered.
Possession of mobile phone and other electronic accessories is strictly prohibited.
first Page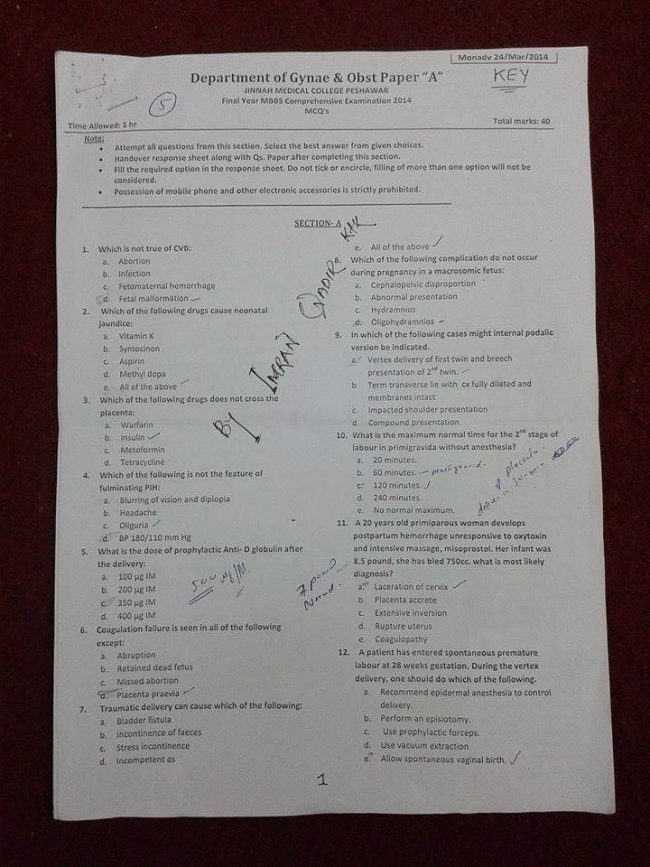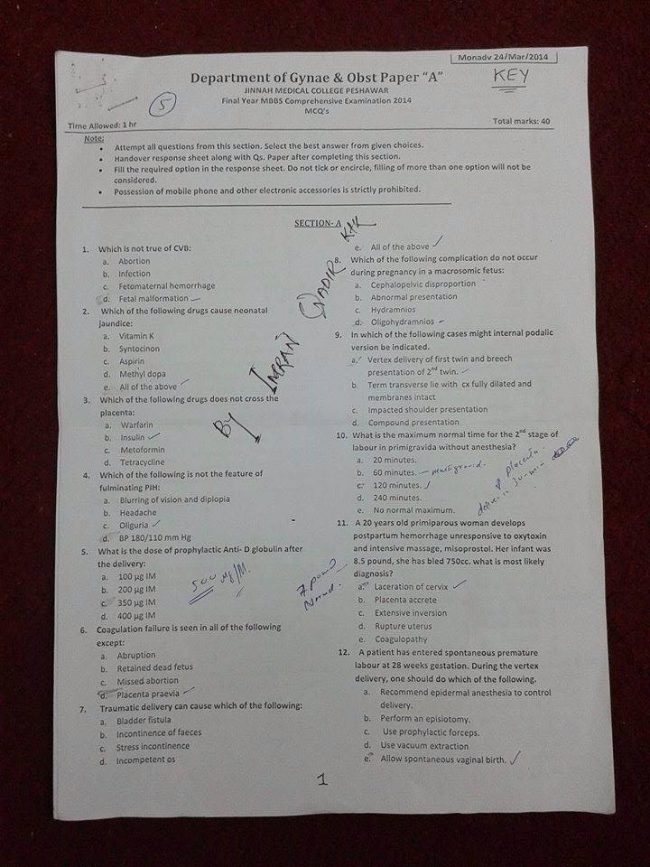 Second Page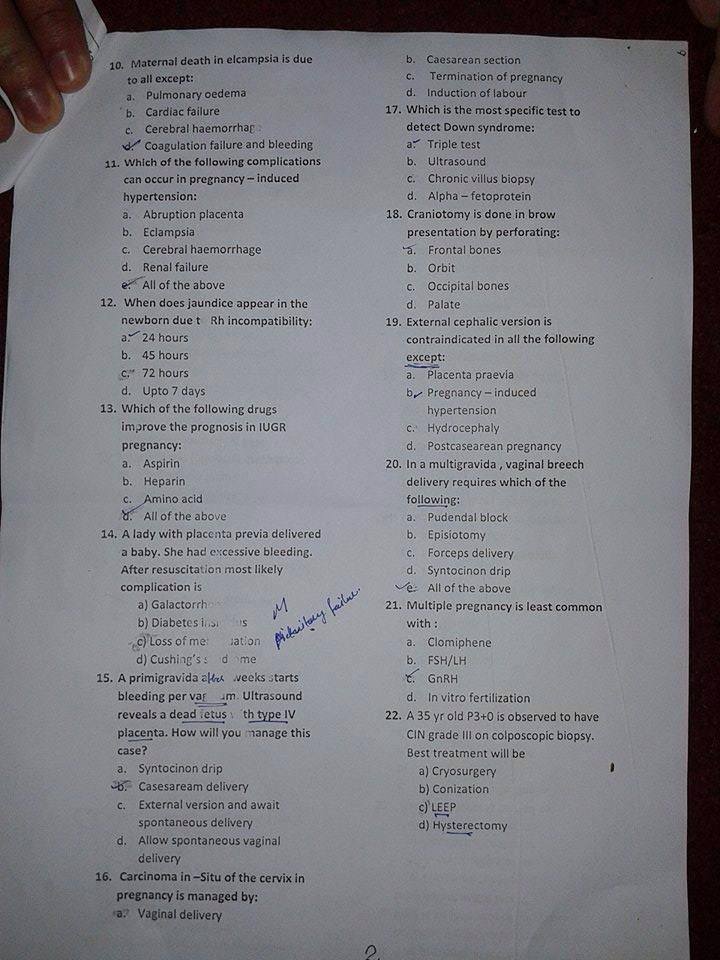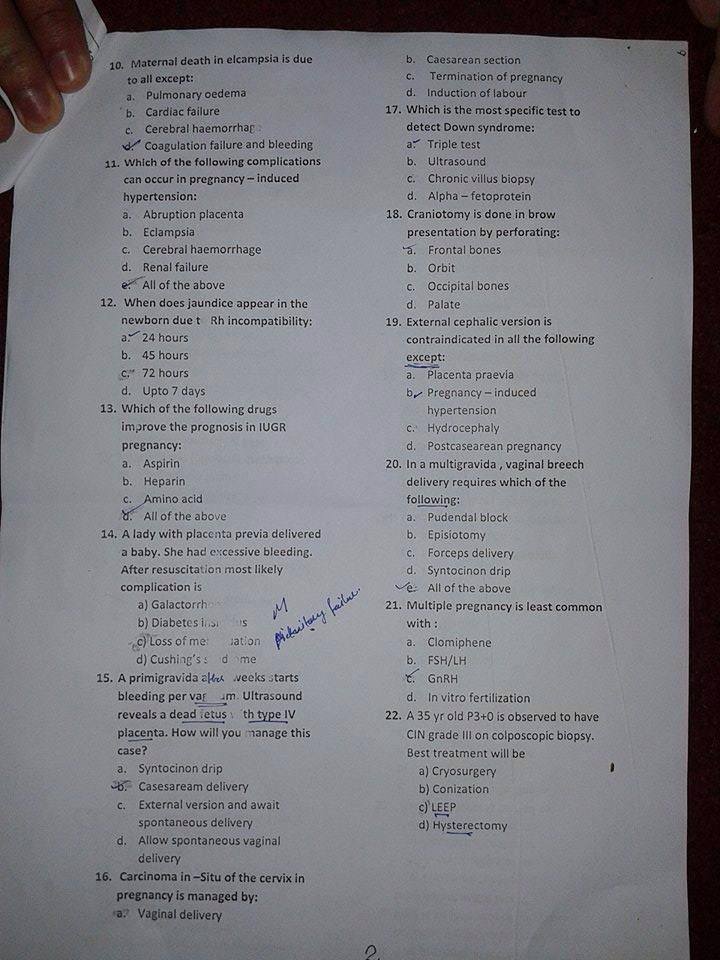 Third Page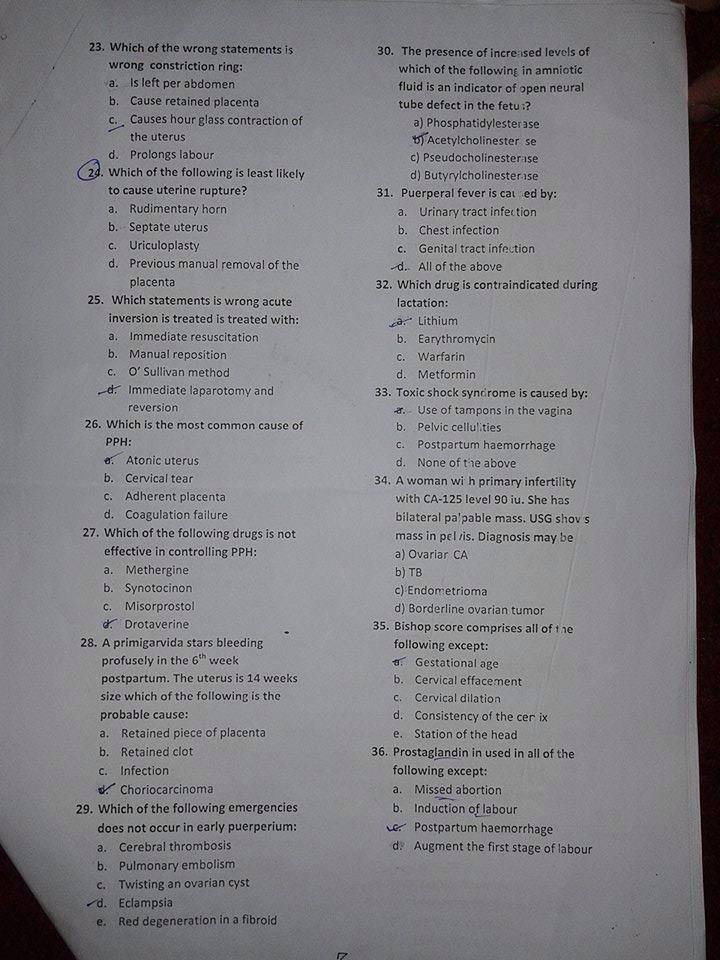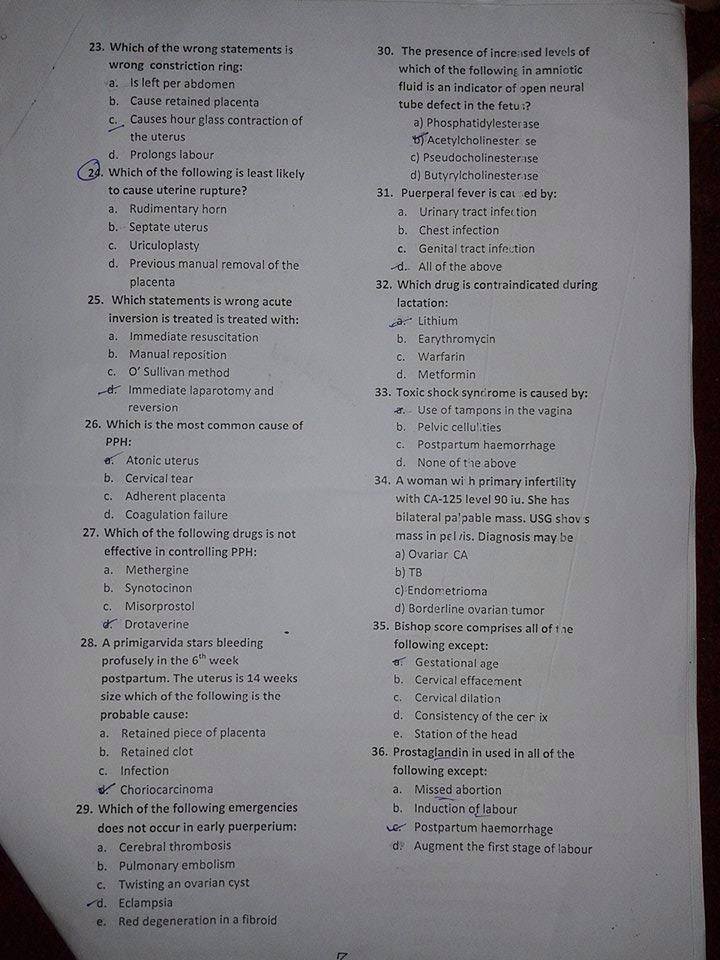 Fourth Page