Admission Notice (M.A/M.Sc) BS
Admission Open in F.Sc Part-I
Issue of Prospectus: 2
Recipient of Admission forms:
Display of 1st Merit List :
BS Admission
Govt Post Graduate Jehanzeb College Saidu Sharif Swat is announcing admission in the following subjects
Physics
Chemistry
Mathematics
Computer Science
Urdu
Political Science
History
Zoology
Economics
English
Botany
Pakistan Studies
The Prospectus will be available from the college during office hours.
Availability and submission of admission forms – 8th August to 20th August, 2016.
1st Merit List 23rd August 2017 at 2:00 P.M
Admission fees of 1st merit list 24th to 26th
2nd Merit List 26th August 2017 at 2:00 P.M
Admission fees of 2nd merit list 27th to 29th August
Final Merit List 29th August 2017 at 2:00 P.M
Admission fees of Final merit list 30th to 31st August
Classes will be start from 1st September
Eligibility for Admission
1. Minimum requirement is 2nd Division in B.A/B.Sc as well as in the relevant subject.
2. 3rd division holders need not apply
3. Age limit is 25 years.
4. For MSc Economics, combination of statistics/maths upto BA Level
5. for M.A English, Combination of English Elective at BA Level.
6. Maths A and Maths B are compulsory at BSc for MSC in Mathematics.
Schedule for Admission
1. Last date for submission of admission forms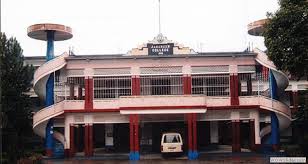 Commencement of Classes
Regular classes of M.A/M.Sc Previous will be started