Avicenna Medical College Lahore Admission in MBBS 2022
Avicenna Medical College Lahore Starts admissions in MBBS session -2022, Last date of submission of admission applications 08-January-2022.
Prospectus can be obtained from the bank of Punjab branch in your city or from the Avicenna medical college and hospital Lahore campus. for more information check Avicenna
Eligibility:
Minimum admission eligibility that a student must meet to secure a position at Avicenna Medical College are:
660 Marks(60%) in FSc.with (Physics, Chemistry, Biology) subjects
Successful completion of FSc. Exam. Or Qualification Equivalence by IBCC.
Should have appeared in the UHS Entry Test or should have qualified in the respective Provincial Entry Test as per PMDC rules. (Entry Test of one Province is applicable in other Provinces).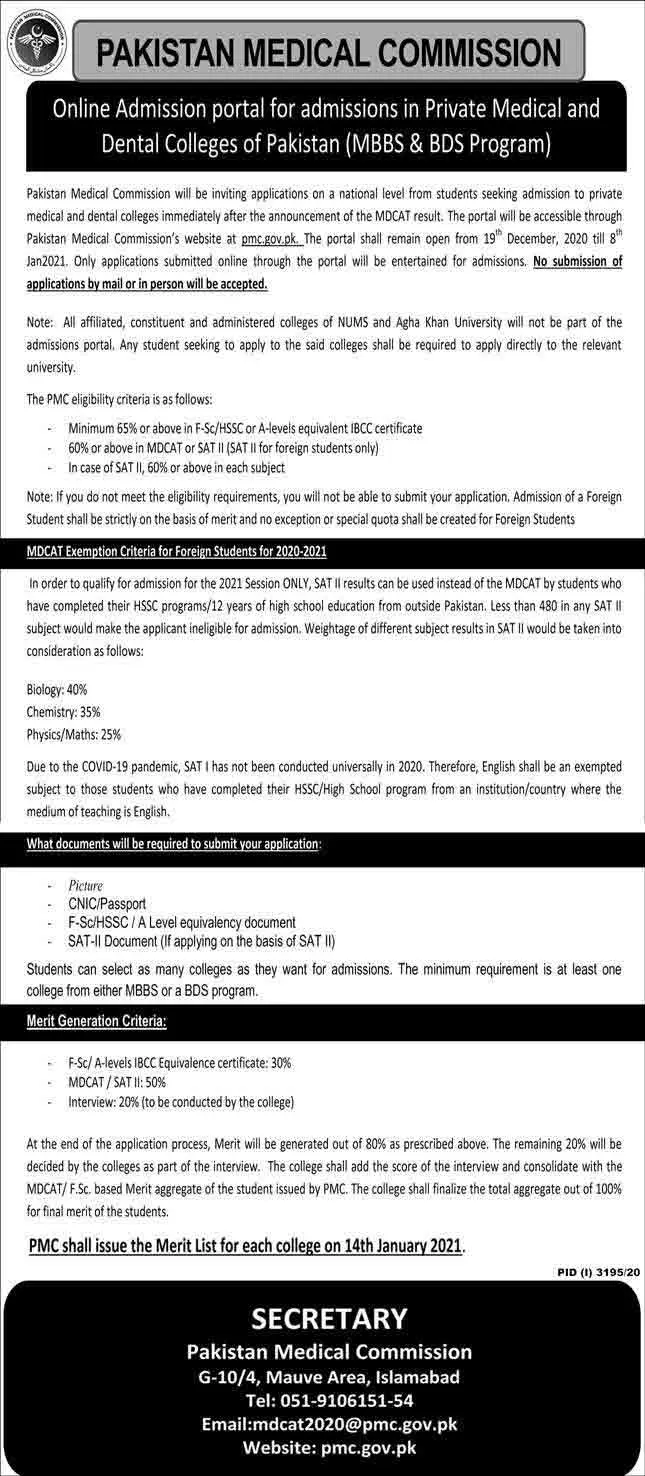 Successful in Interview.
Admissions to the MBBS Program shall be strictly made on Merit under the guidelines laid down by PM&DC, UHS and MOH.
Successful Candidates in Admissions/interview process shall be granted admissions strictly on merit as envisaged in the PMDC regulations and UHS instructions.
The list of successful candidates shall be displayed on College Notice Board and Website.
For applications already received, interviews will be held on at 9:00 am. For applications received by  interviews will be held