International Islamic University Islamabad Short Courses Offered
International Islamic University Islamabad IIU Offering short courses of English language, preparatory courses, TOFEL, GRE/GMAT/GAT, IELTS, English language course for employment, spoken English, TFEL, linguistics and literature. English Language Short Courses at IIUI Admission Open.
In order to facilitate more students, The Department of Translation & Interpretation has announced to conduct another admission test of all language pairs. The test followed by an interview will be held at 2:00 pm on (Tuesday).
All male and female students who could not apply in time are directed to contact the respective offices and reach the department at the given time.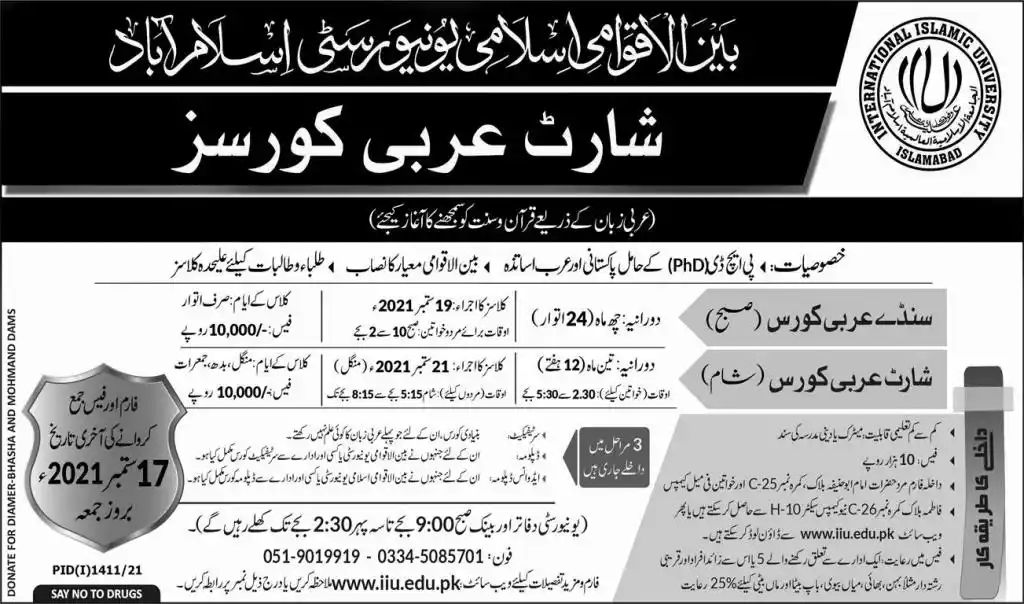 The classes will commence from Friday (). IIU Short Arabic Course in the Month of September 2021.
Last date of submission of admission forms: 17 September 2021