the jalsa of pakistan tareek-e-insaf in quaid-e-azam Mazar Karachi Held on today Dated 25-December-2011. More than 200,000/- People are join the pakistan tareek-e-insaf. Every type of people join this jalsa. Imran khan, shah mahmood qureshi and makhdoom javed hashmi is also in this jalsa, even girls are also join this jalsa. Makhdoom javed hashmi said we are promise to Quaid-e-azam that we will do insaf for Pakistan people. When pakistan made the insaf will killed by govt. Now  this is very important to change for pakistan and for New generation of this country. We will fight for pakistani poor people. By Makhdoom Javed Hashmi.
Big screens are added in lahore and peshawar and different cities in pakistan for PTI Jalsa.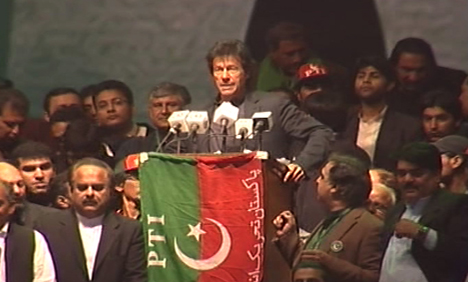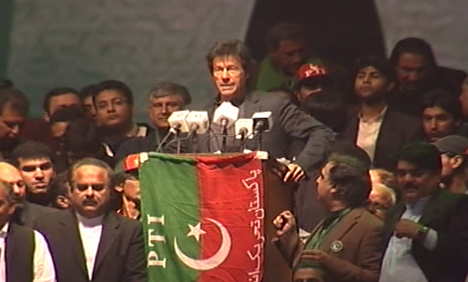 Shah Mahmood Qureshi Said:
Pakistani New nuclear Program is safe. We need  change beacuse Our Leaders is not ture  leader for pakistan. Free media is need of pakistan.
Imran Khan Said:
Imran khan promise to fulfil the Dream of Quaid Azam.
Imran khan full jalsa speech in karachi.
http://www.youtube.com/watch?v=fq7q-D-HXXo
http://www.youtube.com/watch?v=VOvXx6D5eOE&feature=related
http://www.youtube.com/watch?v=GVloK2avZy8
http://www.youtube.com/watch?v=W5T53ABM58U