Hyper star Pakistan offering Management Trainee Program session 2019, Hyper star is successful working in Lahore, Islamabad, Karachi, Gujranwala, Faisalabad and Multan and providing good items with lowest costs to their customers.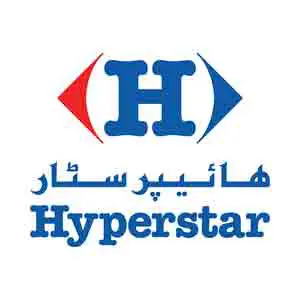 Now Hyper star starts taking Applications for Management Trainee Programs from All over the Pakistan. This opportunity for All male, female fresh and experienced Graduates having potential to work as Management Trainee in the branches of Hyper star in Multan, Faisalabad, Gujranwala, Karachi, Lahore and Capital city Islamabad.
Last Date for submission of Application form: 
Eligibility criteria:
The selection of the candidates will be based on the following factors:
Hyperstar is looking for passionate, dynamic, agile, initiative, taker and great team player with positive attitude.
Fresh graduates from commerce, marketing, business, Human resources and supply chain disciplines will be preferred.
Benefits of Management Trainee Program:
Career Development
Growth Opportunity
Learning and Exposure
Opportunity to work permanent in hyper star
Processing System of Management Trainee Program:
Apply
Qualify Test and Interviews
MTP Selection
Training for 6 months
Quality Assessment
Appointment as Section Manager
How to apply:
The interested and eligible candidates can send their resumes to email ID [email protected].
Write MTP current designation and employee number in subject line of email.
Only shortlisted applicants will appear in test and series of interviews.