How to Register for COVID Vaccine in Saudi Arabia
Saudi Arabia is one of the country of the world who is providing COVID-19 Vaccine free of cost for their residents or Non-Residents within Saudi Arabia. As per today date 02 April 2021 more than 4.57 Million People already take COVID-19 Vaccine and the most famous COVID-19 Vaccine is Pfizer, Oxford UK Vaccine and Indian COVID-19 Vaccine. Government of Saudi Arabia and ministry of health recently announced that government of Saudi Arabia is not allowed third party COVID-19 Vaccine. First dose Vaccinated peoples are 4.51 Million and second dose will be given as per ministry of health and different hospitals that are registered from government of Saudi Arabia and ministry of health.
How to Register:
The online registration already started by government of Saudi Arabia and ministry of health. Here is step by step registration instructions.
Download Sehhaty App from Your Mobile (App Available for iPhone and Android Phones)   
After download just sign up and write your Iqama Number, Registered Mobile Number and other Required Information. Remember username and password.
Login to Sehhaty App and you will see two options (1) COVID-19 Vaccine and (2) COVID-19 Test, just click on first options COVID-19 Vaccine and registered yourself and your family members for COVID-19 Vaccine.
Applicants will have received SMS to their registered Mobile Number after verification by ministry of health government of Saudi Arabia.
Below of Your Name applicants will see message (Eligible) after this applicant can book appointment.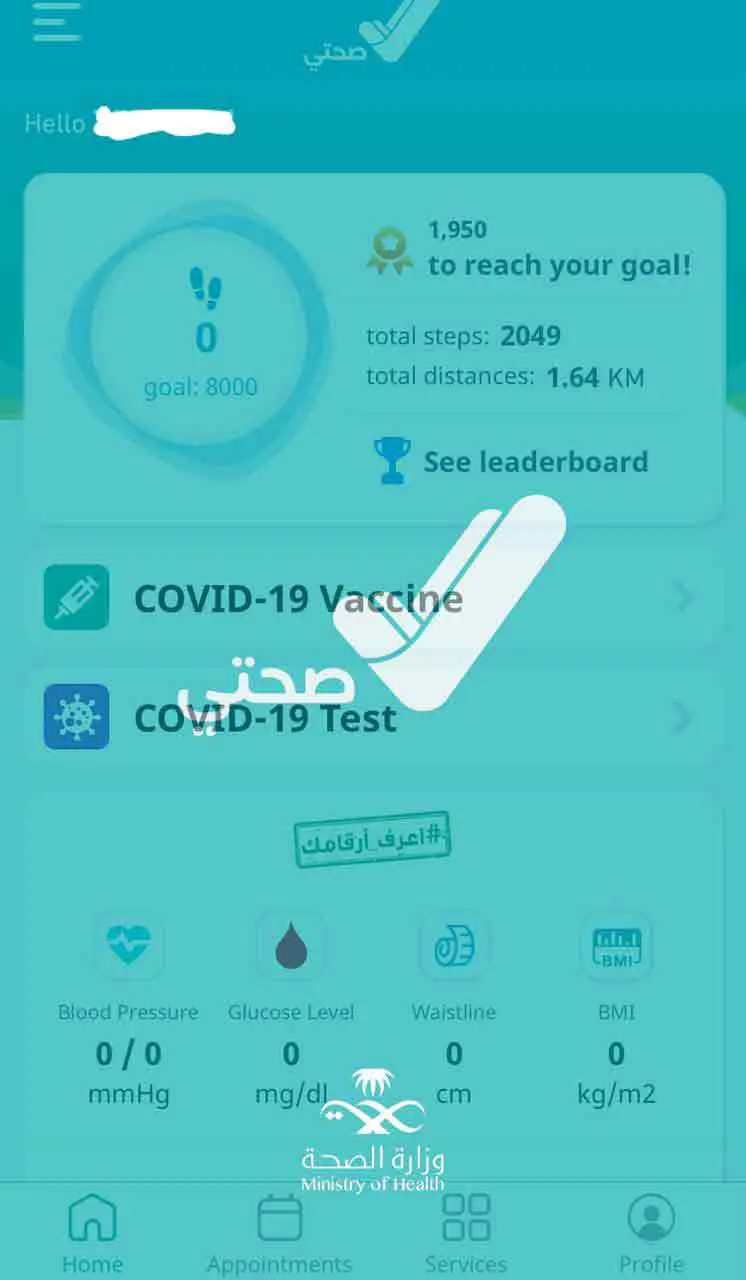 COVID-19 Vaccine Book Appointment:
Kindly note down because of lot of applicants maybe appointment date will not available but you have to try again and against especially in morning time.
Instructions to book Appointment step by step as below:
After login to Sehhaty App go to COVID-19 Vaccine and click on Book Appointment (Green Button).
Reviewing the guidelines before book appointment.
Now Sehhaty App give show some Question / Answer to Continue.
Questions will be as below:
Are you currently suffering from Any Respiratory Symptoms or a high Temperature?
Answer: YES/NO
Have you been in contact with a confirmed corona COVID-19 case during the past 14 Days?
Answer: YES/No
Do you suffer from severe allergies (requires to use of an allergy injection?
Answer: YES/NO
Did you catch the coronavirus COVID-19 during the previous 90 Days?
Answer: YES/NO
After giving the Answers of all above Questions click on NEXT Button.
Now your will see nearby Vaccine canters to choose nearest canter to book Appointment by choosing Hospital Name or Medical Test Centre Registered by Government of Saudi Arabia.
Mostly people will see Message (there are no dates available right Now) but keep try another time because people already registered so your number will be come soon.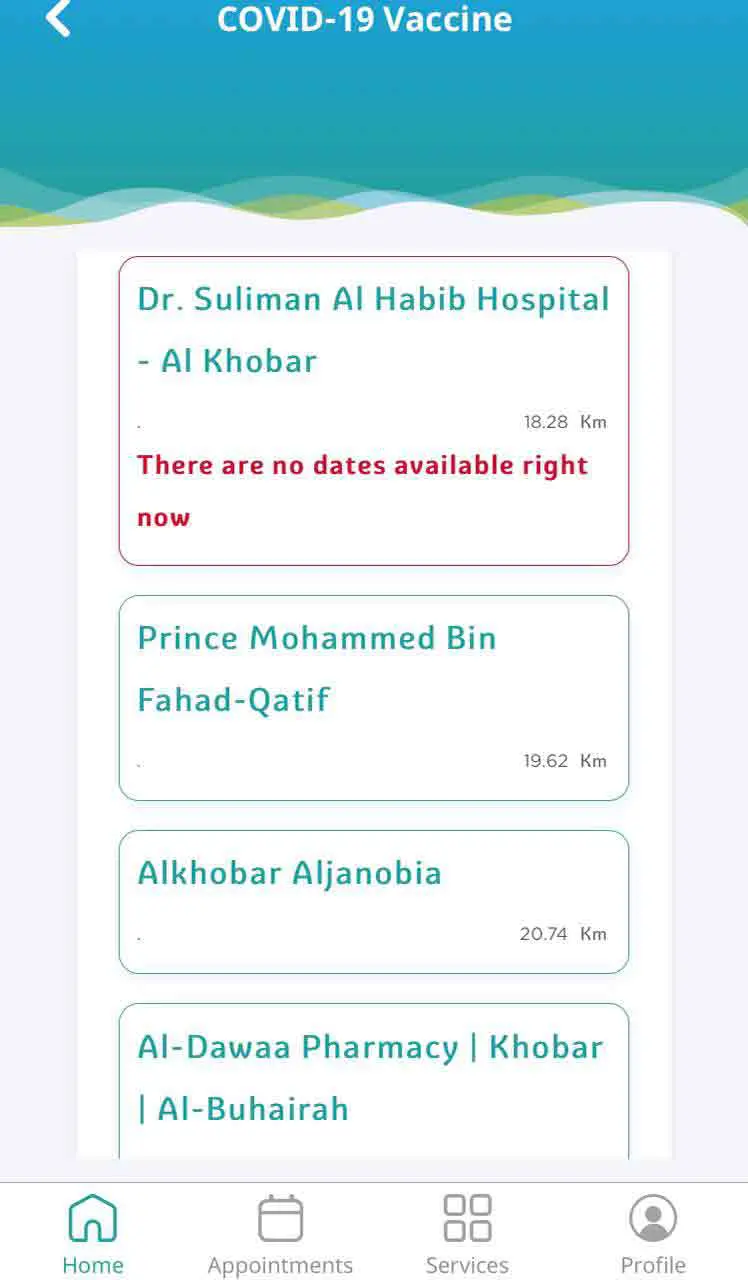 Good Luck All People of Saudi Arabia, if have Any Question friends can contact to us or directly contact to ministry of health government of Saudi Arabia website contact us page or www.sehaty.sa or www.moh.gov.sa.