Prime Minister of Pakistan Imran Khan Announced the Biggest Training Program for Youth of Pakistan. PM Hunarmand Pakistan Program is working under Kamyab Jawan Scheme Session 2022. This National Development Programme is same like Previous Government PMLN was working on NIP (National Internship Program). PTI Government will be Train More than five Hundred Thousand Students under PM Hunarmand Pakistan Program.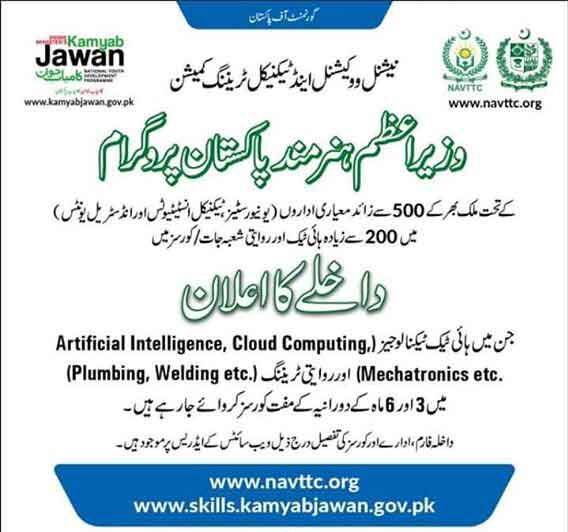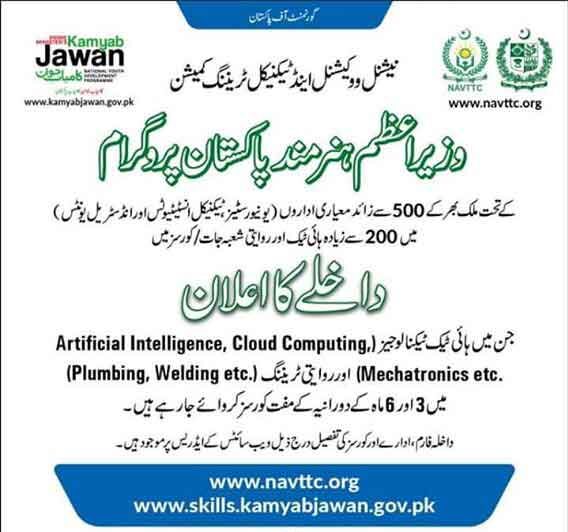 National Vocational and Training Commission is working with different private and public institutes to Provide Free Training Opportunities to the Youth of Pakistan.
The Free Training Program will be for Three Months and Six Months. The free short courses will be providing in different colleges and universities in different cities.
Read Also: PM Health Card Program 2023 Online Registration Form Eligibility
This skills development program is highly appreciated from all big organisations and companies. The course details can be getting through www.navttc.org or www.skills.kamyabjawan.gov.pk official websites of PM Training Program. In this website you can also find institutes that are registered with Government Training Schemes.
Application Deadline: 23 March 2022
The admission courses for artificial Intelligence, Cloud computing, Plumbing, Wielding, Mechatronics and many other programs courses admission has been opened. Just select your course and apply now before last date.
Read Also: PM Kamyab Jawan Program 2023 Application Form Youth Loan Scheme
The course application form can also download from navttc.org and skills.kamyabjawan.gov.pk
Partners Institutes List for Skills for All PM's Hunarmand Pakistan Program (Batch) Phase 3 2023-2024
Please Click below button to view the respective regional institutes details. Punjab High-Tech, Punjab Conventional, Islamabad, AJ&K, GB, Balochistan, Sindh and KPK.
Download Skills for All Batch 3 Programs 2023: Download Here
Punjab High-Tech Download
Punjab Conventional Download
Islamabad, AJ&K, GB Download
Balochistan Download
Sindh
KPK
Download Admission Application PDF Form Urdu: Download Here
Download Admission Form Urdu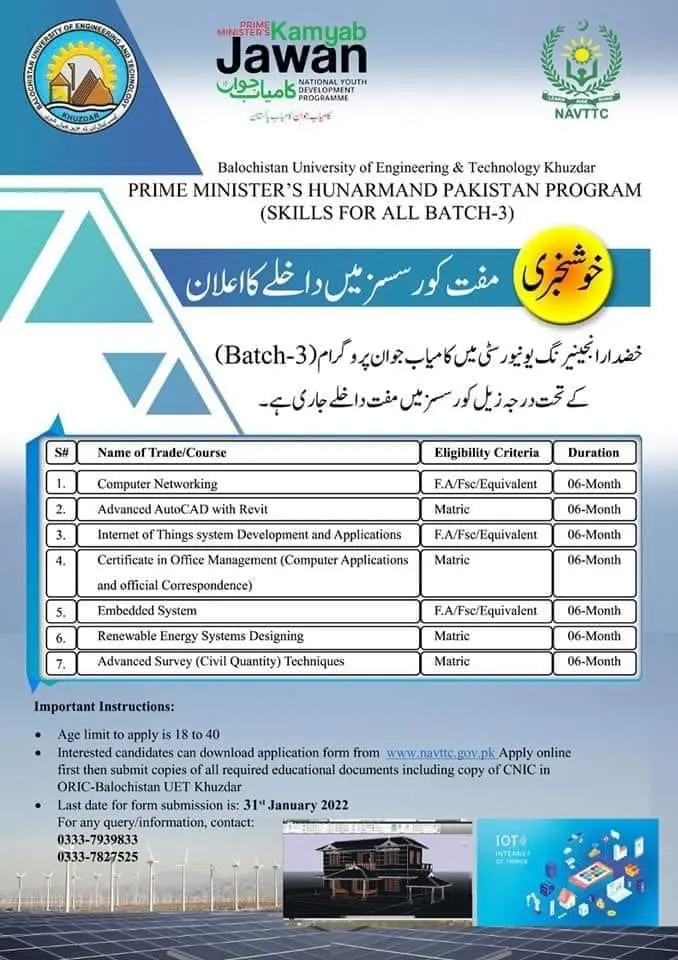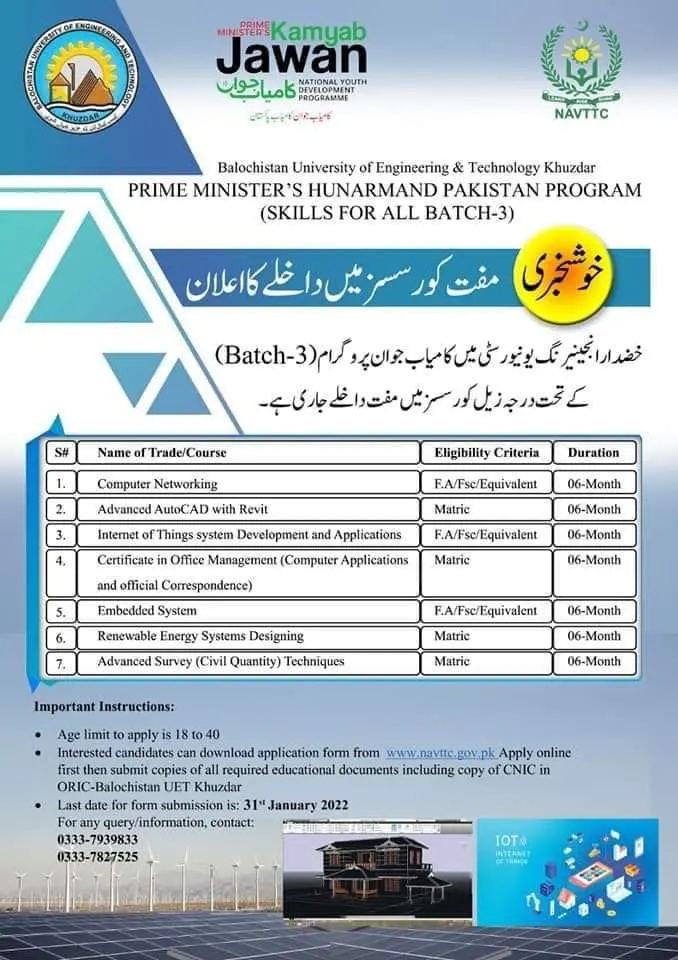 List of Registered Institutes / navttc School / College / Universities: Download Institutes List Check Here
NAVTTC Apply Online: Apply Here