Government of Hungary offering scholarships to Pakistani students through higher education commission of Pakistan, HEC invites scholarship applications from all Pakistani and Azad Kashmiri Students for The stipendium Hungarian scholarship programme.
Last Date to submit Application Form: 31 January 2018
HEC Hungry Scholarships for BS, MS, PhD 4 Years Scholarship Requirements:
Bachelor Degree (04 years degree programme after 12 years education)
Master Degree (02 years degree programme after 16 years education)
PhD Degree (03 years doctoral degree (PhD) after 18 years education)
HEC invites applications from Pakistani/AJ&K nationals for the Stipendium Hungarian Scholarship Programme 2017-18, under bilateral Higher Education and Scientific Exchange Programme between the Hungarian Government and Higher Education Commission (HEC), Government of Pakistan.  All awards will be made on the basis of the academic merit, quality of the research proposal, potential of the candidate, likely impact of the work on the development of Pakistan. The Programme is managed by the Higher Education Commission, Islamabad and the Tempus Public Foundation, Hungary.today HEC announced the selected candidates in which Out of 200 scholarships, 125 scholarships have been awarded for BS studies, 50 for MS studies and 25 for PhD programmes. 15 August 2017
According to The stipendium Hungarian scholarship program government of hungary will provides scholarships for graduate and master's level programs for year or session 2018-2019.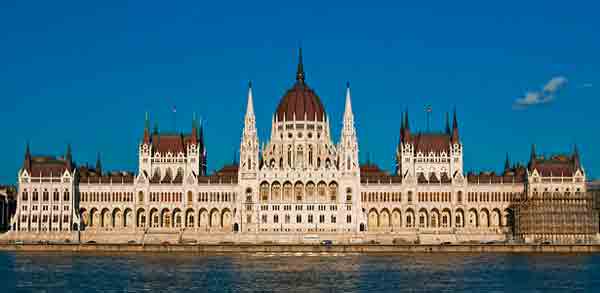 4 years bachelor and 2 years master program or 3 years PhD Program study will be offered to selected candidates by HEC higher education commission of Pakistan.
Scholarship Application Form: Click here
How to apply manual and Online System:
Scholarship Applications are currently open and will remain open till dated: 01 March 2016, the candidates who want to avail scholarships are requested to submit their scholarship applications to HEC Sector-9 Islamabad.
Apply Online: Click here
After completion of scholarship application process HEC will select candidates by Merit, Quality of research, proposal, and potential and scientific exchange program, the final selection will be upon the research work on the development of Pakistan.
Stipendium Hungaricum Scholarship Program 2018-2019
 Eligibility:
Applicant must be citizens of Pakistan/AJ&K.
Must be between the age of 18-22 for undergraduate programmes, for which they are applying for admission and the age should not exceed from 35 for candidates who are applying for postgraduate Master (18 years) & PhD programs on 01st March 2017.
The applicant must have completed HSSC / Intermediate or equivalent for application in 04 year Bachelor Program.
The applicant must have completed 16 years Bachelors / or equivalent Degree for application in postgraduate Master's (18 Years) and
The applicant must have completed 18 years Degree / or equivalent for application in PhD Program.
The applicant must fill all the fields of the Hungary Application Form and HEC application form in MS Word (Times New Roman 12) and no column or field should be left unfilled.
Certificates / Transcript/Degrees to be attached must be attested by the attesting authorities such as IBCC and HEC. Equivalence of O & A level is mandatory to be issued by IBCC.
Candidates have to make sure that all technical / engineering/ professional programmes they are seeking admission in, must be accredited by the respective councils / governing bodies such as PEC, PMDC etc.
The applicant must provide Police Clearance Certificate with his application.
IELTS/TOEFL scores as required, where applicable.
All applicants must submit medical certificate of satisfactory health condition (issued not earlier than 1 month, a written certificate from a physician to prove that the applicant does not have the following illnesses: AIDS, Hepatitis A, B, C or any other epidemic conditions)
Applicants must fulfill all other requirements set by host Hungarian university.