Higher education commission HEC invites scholarship applications for year session 2019 from Pakistan and AJK teaching staff. HEC Provides special scholarship package for Pakistani Master Degree holders, teachers from all over the Pakistani universities / colleges or institutes can submit scholarship application.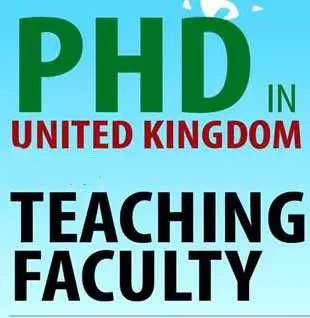 Its scholarship by HEC under Commonwealth scholarship scheme, UK offers scholarships under six themes.
 Programme offered
Science and technology for development
Security and governance
Promoting global prosperity
Strengthening resilience and response to crisis access, inclusion and opportunity
Strengthening health systems and capacity
Strengthening global peace
The scholarship will be award through proper channel by higher education commission of Pakistan.
The selection will be made on total merit basis, donor's selection, criteria, highest academic merit, quality of study, research plan.
COMMONWEALTH SCHOLARSHIPS FOR DOCTORAL STUDIES
The final selection will be depends on Pakistan's future development needs, provincial / regional quota and the number of scholarships slots allocated for Pakistani students.
Deadline of Scholarship Application: 12 December 2018
How to submit Scholarship Application form:
Only online applications will be accepted through HEC online and EAS online application portal. After submission online scholarship applications it's necessary to submit related hardcopy documents to HEC Islamabad address.
The hard copies of documents must be reached to HEC office before last date, no any application will be entertained after due date and if you will not apply online than also scholarship application will be rejected.
If you feel any problem that how to apply for Commonwealth scholarship for PhD Programmes you can also comment us your problem we will answer you and will Inshallah solve your Problem.
Contact to HEC Islamabad:
Email address: loa@hec.gov.pk
Phone Number: 051-90808029
Learning opportunities aboard LOA human resource development division higher education commission.
Purpose: To enhance individual teaching and research capacity leading to increased capacity in academic and other sectors in Commonwealth countries.
Complete details of programs, eligibility and further classification of themes of study offered for 2019 Commonwealth scholarships is available: Click Here