ABN Overseas Education starts Education Fair for study in Malaysia in April 2014. ABN Overseas Education first Fair will be held on dated 13 and 14 April 2014 at PC Hotel Karachi, Second Education Fair will be held on dated 15 April 2014 at Pc Hotel Lahore, third Malaysia Fair Will be held on dated 17 April 2014 at Serena Hotel Islamabad.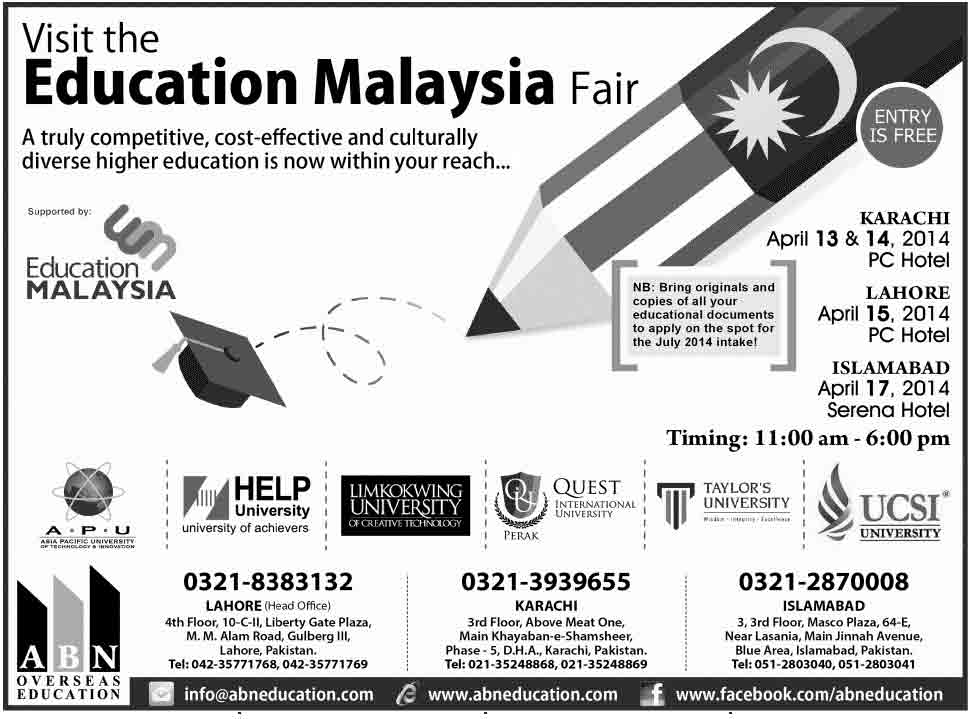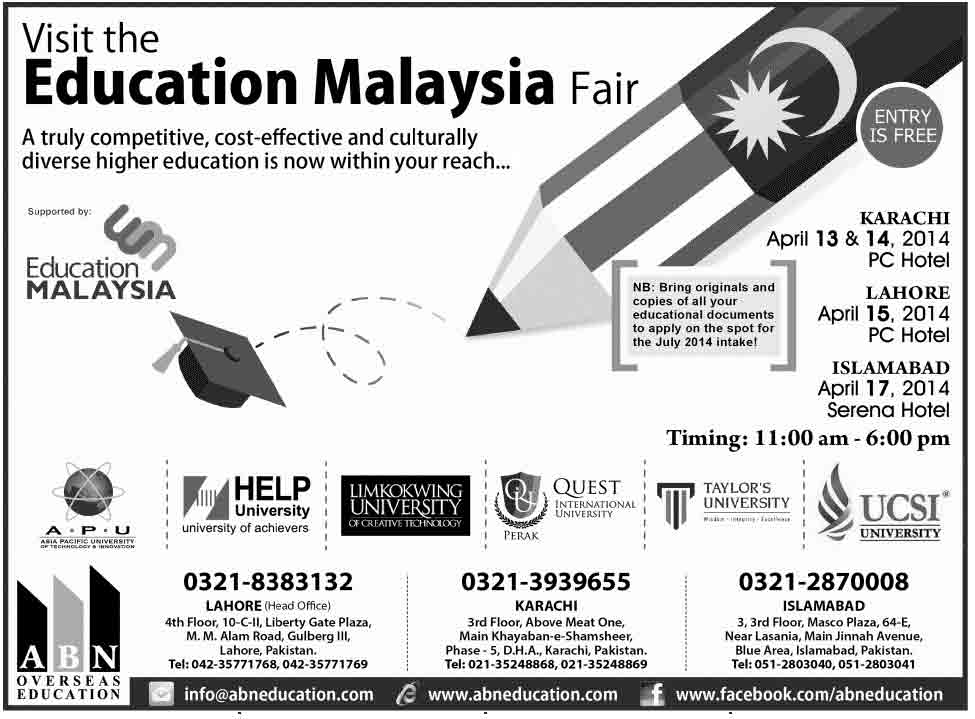 The timing of all above Fair Schedules is 11:00 am to 6:00 pm.
Contact Today to visit this Malaysia education fair, ABN Provides free education visit for all candidates.
A truly competitive cost effective and culturally diverse higher education is now your reach.
Note: Bring your original and copies of all educational documents to apply on the spot for July Admissions 2014.