Cadet College Sargodha starts admissions for 6th and 7th 8th  and 11th Intermediate 1st Year classes session 2022-2023. The registration of cadet college Sargodha starts from 10 February 2022 and remains open till dated 07 September 2022. The entry test of Cadet College will be held on Sunday dated 27 2022 Wednesday, 6th and 7th 8th and 11th classes' entry test will be held in following entry test centers Sargodha, Lahore, Rawalpindi, Multan, Abbottabad, Faisalabad, Gujrat, Chakwal, Jhang, Mianwali, Mandi Bahauddin, Jhelum, Jauharabad, and Bahawalpur cities of Punjab Pakistan.
Admission Schedule 2022-2023
| | |
| --- | --- |
| Availability of Prospectus & Application Form | 10 February 2022 |
| Sale of Prospectus ends | 07 September 2022 |
| Last date receipt of Applications | 07 September 2022 |
| Written Test | (Wednesday) |
| Intelligence test / Preliminary Medical Examination / Interviews Start (different dates for different centers) | |
| CMB (Final Medical Examination) starts | |
| Reporting Date of Selected Candidates at the College | |
Classes will be start from April 2022.
The principal of cadet college Sargodha Brigadier Noor Sultan Lali (R), is head of cadet college sargodha. Dear students contact to college office for admissions forms and prospectus for these admissions.
Admission Prospectus:
Prospectus are available at cadet college sargodha Qudrat-e-abad Jenallah Road, Sargodha.
Prospectus including admission form can be purchased from PAF Sargodha College and following PAF information and selection centres for Rs. 1200/- on all working days from 10 February 2022 to 07 September 2022.
Phone Numbers of Cadet college Sargodha: 0333-6000123 and 0300-8704313
Eligibility for 11th class admissions:
Matric Exam Minimum marks 80% marks.
9th class and board marks 75%
cadet college entry test marks 70%
age limit between 11 to 13 Years old.
Result Performance Session
Cadets from CCS have achieved exemplary results in the College's first ever Secondary School (Martric) Board Examinations. With a 100% result, 60% A+ , 30% A and 10% B grades, CCS cadets have made themselves and the college proud. The highest scoring cadets are as follows:
Cadet Wali Mujtaba – 1057 marks. 96%
Cadet Dawood Khan – 1035 marks. 94%
Cadet Muhammad Ahmed – 1028 marks. 93%
Cadet Sher Dil – 1025 marks. 93%
Cadet Faizan Iqbal – 1016 marks. 92%
Cadet Gulraiz Akhtar – 1004 marks. 91%
Cadet Talha Sajid – 1001 marks. 91%
Admissions are now open for very limited seats in F.Sc 1st year for students obtaining at least 70% marks in Matric Board Exam 2022. Applications can be submitted till. For inquiries, contact the College at 03336000123 and 03008704313.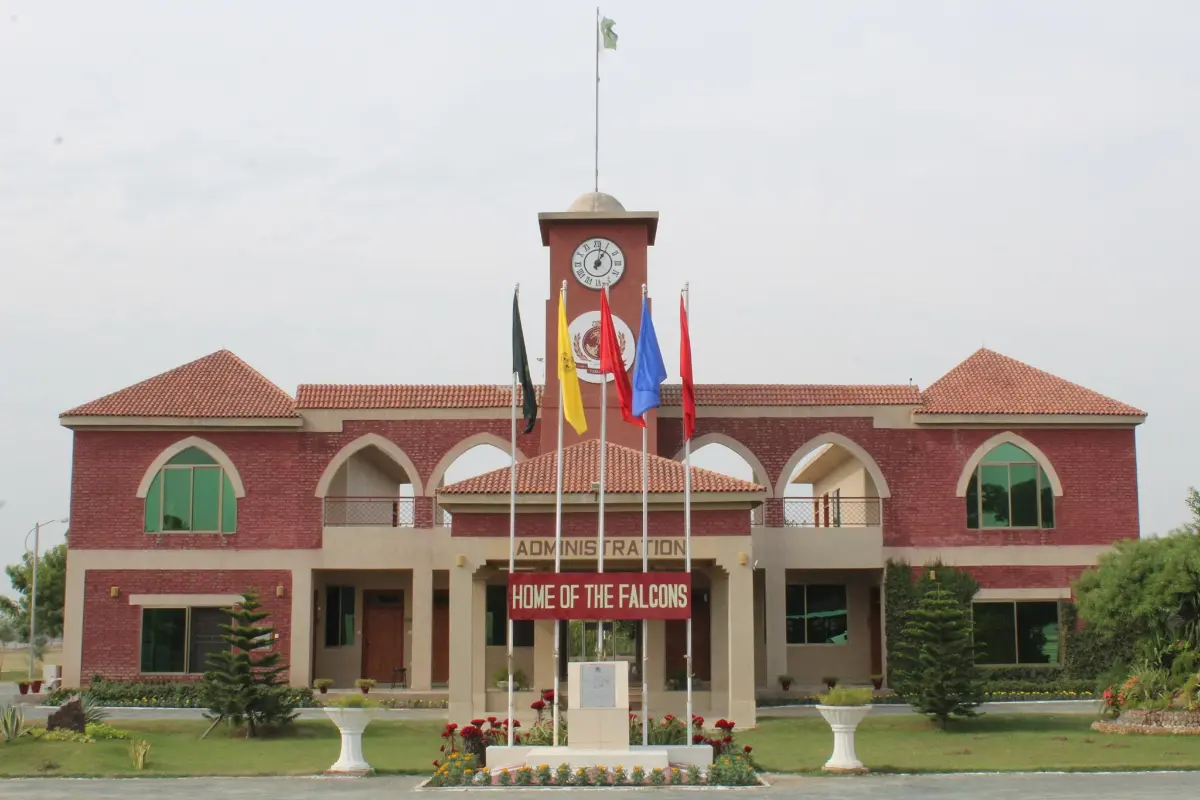 Read Also:
Pakistan Scouts Cadet College Batrasi Admission 2022 Test Result
PAF Sargodha College is an English medium residential educational institution that is run on traditional public school lines. in this college selected boys are imparted quality education from 8th class to FSC. later those who qualify the selection procedures, proceed to PaF Academy, Asghar Khan Risalpur for further education and basic flying training. admission to class VIII is open for academic session 2022. selected boys are provided accommodation, tuition, messing, uniform, books, stationery and sports gear free of cost. nominal charges are paid by the parents for students development projects.
Admission Deadline Update*
Admissions are now open for grade 11 for the Academic Year 2022. The last date of registration is Wednesday, 7th September 2022. For obtaining the prospectus and further information, contact the College during office hours (0800 – 1400 hrs) at the following numbers:
0333-6000123
0300-8704313
0300-0705324
*WhatsApp is available on all numbers
Entry Test Centers:
Sargodha
Lahore
Rawalpindi
Multan
Karachi
Faisalabad
Mianwali
Sheikhupura
Sialkot
Kharian