Cadet college khairpur admission 2021
Cadet College Khairpur taking admission applications from May 2021 and before Cadet College announced the last date 05 June 2020 before to submit admission applications. But to due corona virus and lock down, the last date of admission submission is extended.
The last date for submission has been extended. Now the forms can be submitted by 21 June 2021 the latest. Further queries can be sought of following mobile number and mailing address.
Phone number: 0304-1797896 and 0343-3137212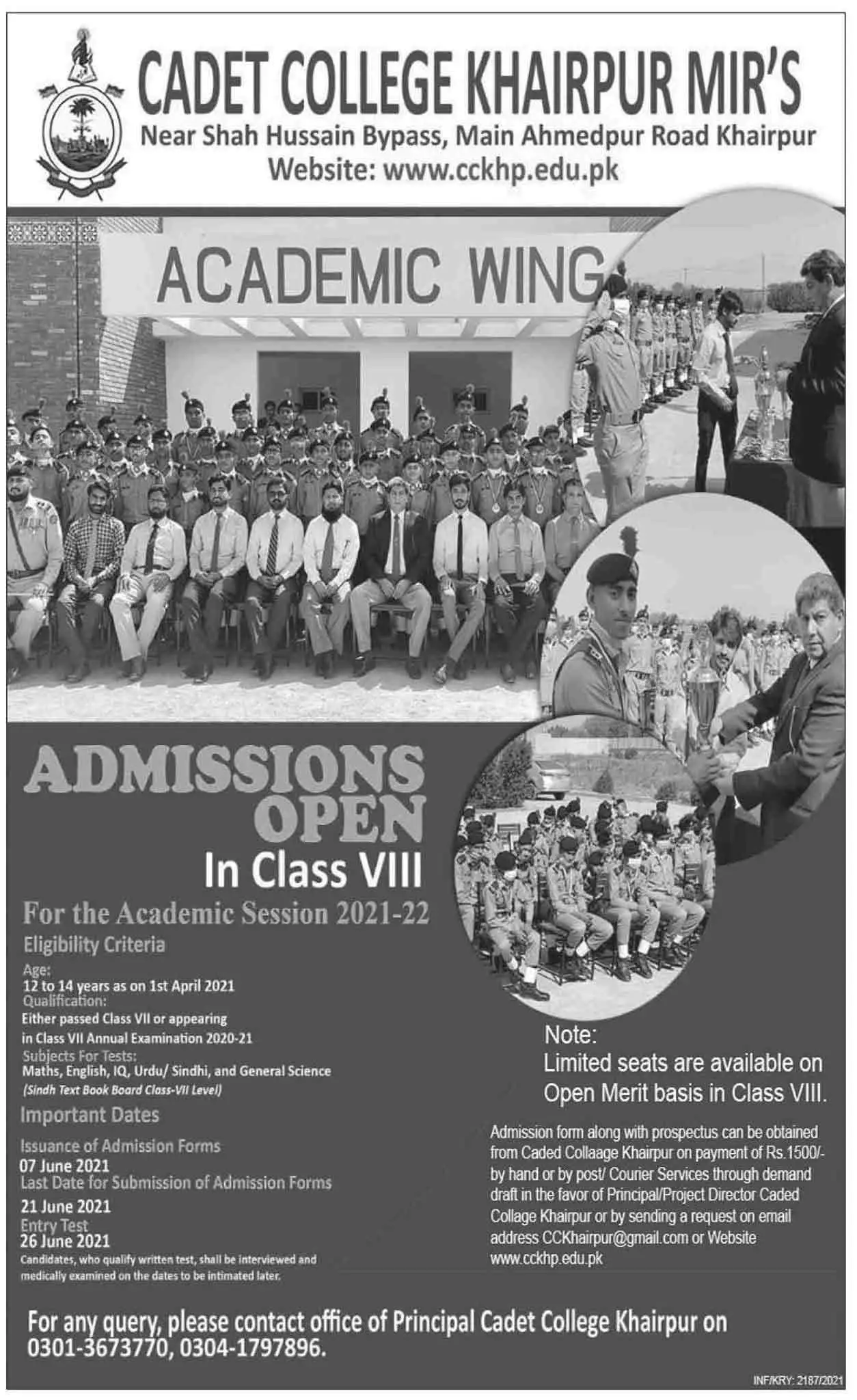 Email address: cckhairpur@gmail.com
Entry Test Date: 26 June 2021
Cadet College Khairpur today's announcement: Reference to publication number INF/KRY-1254/20 for admission in class VIII session 2021-2022 at cadet college khairpur published in leading newspapers on date 06 June 2021.
Read Also:
Cadet college Lahore Admission 2021 Form Date Fee Structure
Admission application form available at cadet college khairpur with prospectus can be obtained from college with the payment of Rs. 1200/- by hand or Rs. 1500/- by post courier service through demand draft in favor of principal director cadet college khairpur or sending a request on email.
The candidates who will qualify the entry test shall be interviewed and medically examination. The interview and entry test date will be announced later.
Read Also:
Cadet College Murree Admission 2021 Form Fee 5th to 11th Class