Balochistan Residential College Loralai starts taking admission applications for session 2020.
7th Class Eligibility Criteria:
On date 28 February 2020, the minimum age limit of applicant must be between 11 to 13 years old. Means the birth date of children must be between March 2007 to February 2009, the age verification will be made from CMH Quetta.
Read Also: Balochistan Residential College BRC Turbat Admission 2020 Entry Test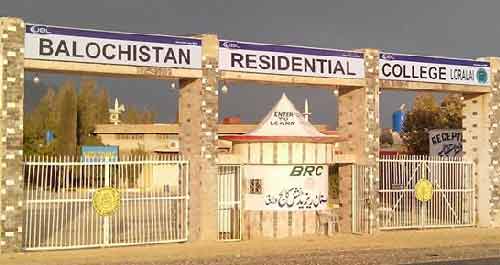 Read Also: Balochistan Residential College Khuzdar Admission 2020 Form Entry Test Result
Entry Test:
The written entry test will be taken from Balochistan textbook board class 6th and following subjects and numbers:
English Marks 25
Mathematics Marks 25
General Science Marks 25
Urdu marks 25
The Total Marks of entry test will be one hundred (100)
Entry Test Model Papers and Paper Pattern:
The entry test will be held in Urdu Medium and English Medium with short and detailed questions. The entry test will be taken by BTS Balochistan Testing Service.
Balochistan Residential College Loralai will be give admission to only those students who will appear in entry test and submit admission form before due date, other admission applications will not be accepted.
for PPHI Jobs in Balochistan apply there: PPHI Balochistan Jobs 2020 Application Last Date
Prospectus and Admission From:
The admission form and prospectus can be downloaded from www.brcl.edu.pk or www.bts.org.pk if you submit admission form after due date than submit Rs. 2000/- late fees with admission application form.
Click the link for Admission Form Class 7th Entry 2020 and Model Papers: Click Here
Required Documents:
Following require documents must be attached with admission application form.
4 passport size photographs (not old than 2 months) and one picture must be attached from school.
6th class pass certificate or hope certificate from school.
Domicile certificate (student or father of student)
Medical certificate
B-Form from Nadra
Copy of Father's ID Card
Attached all above documents with admission application form and submit to college before due date, kindly must write your mobile number or your father mobile number in application form.
Admission Date Schedule:
Last Date for submission of admission application form: 15-11-2020
With late Fees Rs. 500 Last Date is 23-11-2020
With Late Fees Rs. 1000/- Last date is 30-11-2020
After all no application will be acceptable after date
Balochistan Residential College Loralai Model Papers of 7th Class at the entry of admission application form is given.
Model paper of English for 7th class, Model paper of Mathematics for 7th class, Model Paper of General Science for entry test class 7th, Urdu Paper Pattern of 7th class 2019-2020.
Read Also: BRC Loralai Admission 2020 Entry Test Result Model Papers