Sindh Electronic Centralized College Admission Program 2023-2024
Government of Sindh college education department Karachi starts taking admission application from Matric Pass students for session 2023-2024. Karachi Board announced Science Group Results on date 29 October 2023. The overall result remains 98 Percent. Board of secondary education Karachi pass the maximum students.
After the matriculation results, the first-year admissions in the government colleges of the Department of Education Colleges, Sindh have officially started, the last date of which is still November, 2 2023.
For which aspiring students can fill up their admission form online on the following website seccap.dgcs.gos.pk.
Government of Sindh Education Department Karachi open admissions in FA, FSC, ICS, and Icom. The online registration starts from date 02 November 2023.
Seccap government of Sindh online application form available to apply all government colleges of Sindh, Pakistan.
The students who want to take admission in government colleges of Sindh, it's necessary to fill the admission application form online and all students must be vaccinated. If any student who have not taken the corona Vaccination will not be allowed to take admission in Sindh Government Colleges.
seccap form 2023-2024 online registration
80 Percent and Above: A Plus Grade
70 Percent and Above but below 80 %: A Grade
60 Percent above but below 70 %: B Grade
50 Percent Above but below 60 %: C Grade
40 Percent above but below 50 %: D Grade
Below 40 % to minimum passing marks: E Grade
How to Apply Online:
Sindh College Education Department starts online registration for 1st Year (FA, FSC< ICS, Icom) Admissions Session 2022.
Below following documents required during Online Registration:
5th Class School Certificate
8th Class School Certificate
10th Class School Certificate
10th Class School Character Certificate and Mark Sheet
Domicile and PRC Form C
Vaccination Certificate Approved by NADRA Pakistan
ID Card Copy of Father
Student ID Card or Nadra B Form.
9th Class Exam Slip
6 Passport Size Photograph
Student own Personal Email address.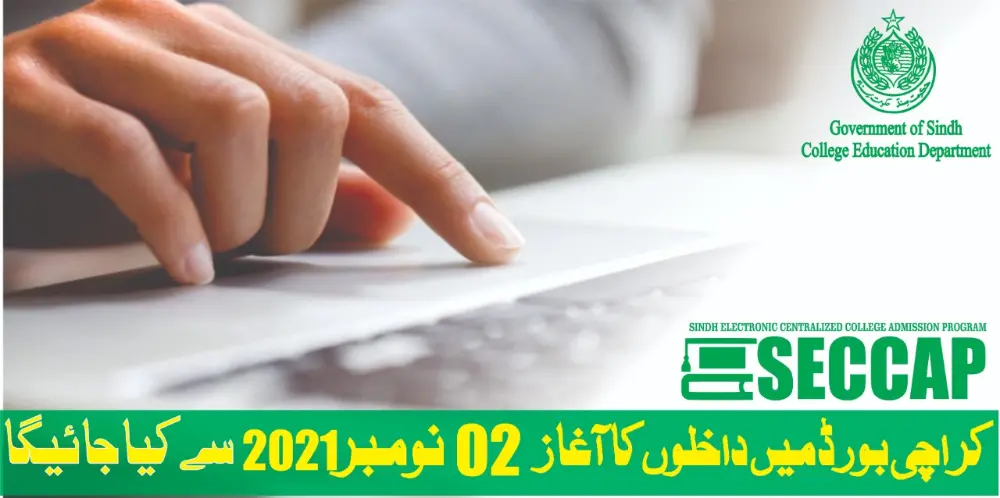 11th Class Admission Guide
All students must fill the admission form online through www.seccap.dgsc.gov.pk by self.
List of Government Colleges of Sindh: Check Here