UET Lahore 1st Merit List 2014 Selected Candidates
2014 merit lists has not been announced yet it will be published when merit lists will be ready to published:
2013 merit list information below:
University of engineering and technical education has been announced first merit list of Engineering dated 06-September-2013 Sunday.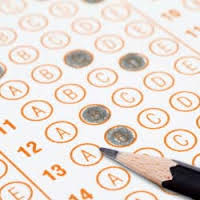 Dear students you need the entry test Roll Number with NIC Number to know the merit list. Because in this year UET not declared Merit List for every one, so know selected candidates and your own detail by entering your Roll Number and National ID Card Number on below this link
First Selected Your Program
Entry Your Roll Number
Selected Your Date of Birth
Entry Your National ID card Number
First Merit List has been uploaded. Click Here
Minimum And Maximum Aggregate of First Merit List
Notes:
(1) Deadline for submission of dues and documents is 12:00 noon Friday 11th October 2013. These would be deposited in UET Lahore Campus.
(2)          If you want to be considered for the next merit list, you will have to submit the dues and documents. Failure to submit these would mean exclusion of your name from further merit lists and the seat vacated by you would be allotted to the next candidate on merit.
(3) You CANNOT freeze your admission into a program of lower priority in your preference list. You will automatically be considered for up gradation in further merit lists if you have submitted the dues and documents.
(4) No request for change in preference list would be entertained.
1st Merit List of Main Campus :
1. Electrical Engineering: 82.6%
2. Mechanical Engineering: 81.38%
3. Mechatronics & Control Engineering: 80.42%
4. Civil Engineering: 79.85%
5. Computer Engineering: 79.293%
6. Chemical Engineering: 78.7%
7. Industrial & Manufacturing Engineering: 77.74%
8. Computer Science: 77.41%
9. Metallurgical & Materials Engineering: 76.75%
10. City and Regional planning: 75.88%
11. Environmental Engineering: 75.47%
12. Transportation Engineering: 75.42%
13. Polymer Engineering: 75.10%
14. Product and Industrial 74.661%
15. Mining Engineering: 74.62%
16. Geological Engineering: 74.51%
Campus Ambassador | Faizan Romaill
SMS 'join xnewsuet' to 8002 and get all the latest news of UET on your phone for free.
You May Also Like This: