World Learning's Exchange and Training Unit offers comprehensive international education, exchange, and training services to US and foreign clients.
World Learning's purpose is to encourage understanding and cooperation between the people of the United States and peoples of other countries. We work toward the fulfillment of this purpose by providing professional programs and logistical support services to public and private organizations engaged in international cooperative and business-related exchange projects. World Learning designs, administers, and supports education and training programs for groups and individuals coming from other countries to the United States. It undertakes these activities under contract with government agencies and for private organizations.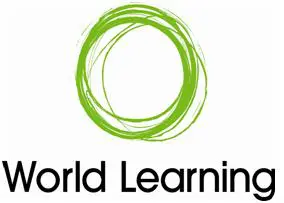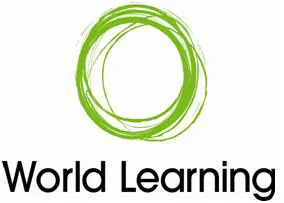 World Learning International Visitor Leadership Program Internship
Interns are assigned on a rotational basis to programming teams to develop, implement, and monitor the International Visitor Leadership Program. The internship may include the following responsibilities:
Conduct research to support the preparation of programs;
Assist in developing program itineraries and arranging professional appointments for visitors;
Develop prospective program calendars and itineraries and arrange professional appointments;
Disseminate program information to professional contacts and sponsoring agency/client
Arrange program logistics (air and ground travel/hotels/meeting space);
Assist in conducting project briefings with visitors on program arrangements and provide guidance on understanding cultural differences and expectations to be encountered;
Accompany visitors, as required, to appointments;
Coordinate with local sponsors to formulate and implement programs outside of Washington, DC;
Assist in preparing briefing books and program materials for participants, along with entering and editing data for database;
Processing financial materials, including invoices and expense reports;
Handle other assigned tasks as needed and requested by intern coordinators.
Interns will also be responsible for managing long term projects throughout their internship experience and their input will influence the content of these projects. The internship program will include various professional development opportunities, including resume and interview workshops, shadowing sessions with internal and external entities, and brownbag lunches on various topics relevant to this line of work.
Ideal Candidates:
Individuals with a career interest in international affairs and exchanges are recruited seasonally for internship positions. Candidates may include undergraduates in their junior or senior year, current graduate students or recent graduates. Ideal candidates will have had international travel and/or work experience. Proficiency with Microsoft Outlook and Office is required. Foreign language skills are a plus, but not required. Prior administrative experience is preferred. More generally, an interest and comfort in working with people from other cultures and a positive, proactive attitude are essential. You must be eligible to work in the United States.
Summer Internship Opportunities
Start date: Wednesday,
End date: Friday,
Application deadline: Friday,
Compensation: $11.50/hour
Hours: 32–40 hours per week
More Information: 202 464-6978 (Ms. Jackie Voluz) or 202 464-6748 (Mr. Saad Chaudhry)
If interested, please email resume and cover letter to [email protected].
Ms. Jackie Voluz and Mr. Saad Chaudhry
1015 Fifteenth Street, NW
Seventh Floor
Washington DC 20005
Email: [email protected]