University of Gujrat Hafiz Hayat Campus Starts Admissions for private students of classes BA/ Bsc / M.A / Msc Annual examination 2018.
UOG starts admissions from  and the last date of registration is 04 January 2018 for single fee private students. The Single free registration is Rs. 2000/-
The registration with fee starts from 1st November 2017 to 2 January 2018
The registration starts with triple fee from 2nd December 2016 to 31th December 2017
The admission registration forms available at Punjab Bank branches with Rs. 30/- you can also download admission form from below this link butt with this form you must send Demand Draft of Rs. 2200/-
The certificates of Matric, Inter and graduate will be attached with registration form with ID card copy and latest passport size photographs.
For more details of admissions you can check below this image.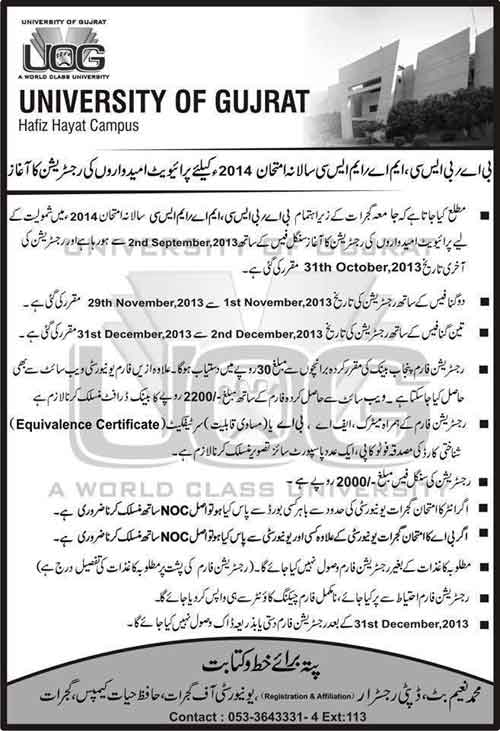 www.uog.edu.pk