Ufone Announced 3G packages for Prepaid and Post-pay Customers
Ufone Telecom Pakistan announced 3G Packages for their Prepaid and Post-paid customers in all over the Pakistan. Ufone revealed its 3G Packages in Islamabad today.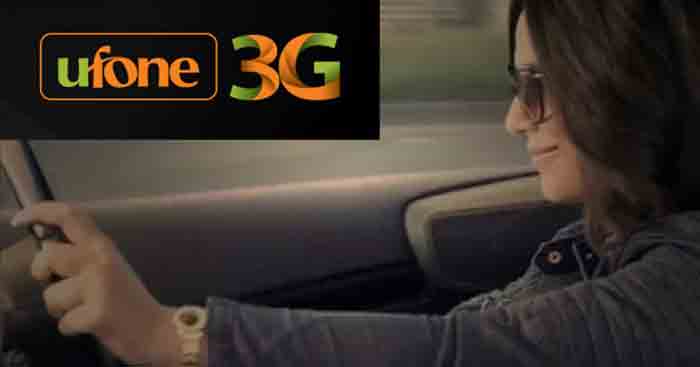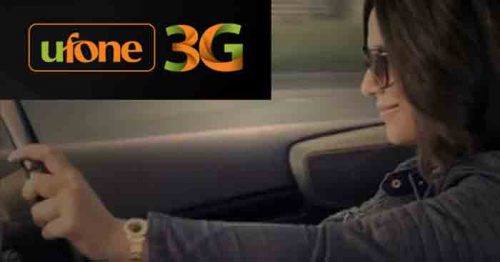 Ufone Pakistan always brings new and excited packages for their valued customers Now Ufone Brings 3G Packages in some cities of Pakistan for using 3G in Pakistan.
3G packages for prepaid customers, ufone always take lead from other telecom companies, so in 3G Ufone is one telecom company in Pakistan that announced and published 3G Packages in Pakistan.
The Package details of Ufone below this speed packages, Ufone terms and conditions apply.
Basic Bucket Up to 256 Kbps
Charges (PKR)   Volume                Validity (Days)   Subscription Code
Half Day               5              50 MB   *20 Hours            *810#
Daily      10           40 MB   1              *804#
Weekly 50           250 MB 7              *7811#
Monthly 1 GB    200         1 GB       30           *7807#
Monthly 1.5 GB 250         1.5 GB   30           *5506#
Monthly 3 GB    500         3 GB       30           *803#
*01:00 AM – 09:00 PM
Super Bucket Up to 512 Kbps
Charges (PKR)   Volume                Validity (Days)   Subscription Code
Weekly 75           250 MB 7              *7814#
Monthly 1 GB    400         1 GB       30           *7809#
Monthly 1.5 GB 550         1.5 GB   30           *5507#
Monthly 3 GB    800         3 GB       30           *8031#
Ultra Bucket Up to 1 Mbps
Charges (PKR)   Volume                Validity (Days)   Subscription Code
Weekly 125         250 MB 7              *7815#
Monthly 1 GB    550         1 GB       30           *7810#
Monthly 1.5 GB 675         1.5 GB   30           *5508#
Monthly 3 GB    1250       3 GB       30           *8032#
Super Ultra Bucket Up to 3 Mbps
Charges (PKR)   Volume                Validity (Days)   Subscription Code
Monthly 1 GB    725         1 GB       30           *813#
Monthly 1.5 GB 900         1.5 GB   30           *814#
Monthly 3 GB    1500       3GB        30           *815#