University Of engineering And Technology Lahore Offer Admissions in Network Courses 2020,
UET Lahore institute of business and management and department of computer sciences and engineering open admissions in short courses session 2020.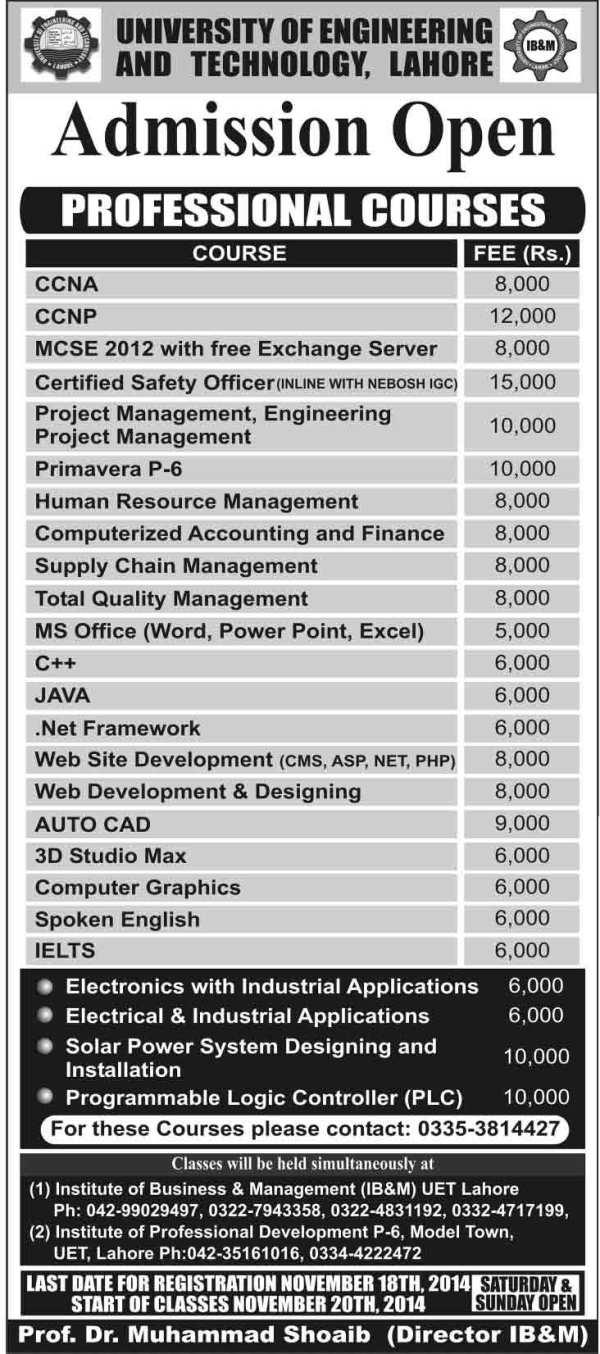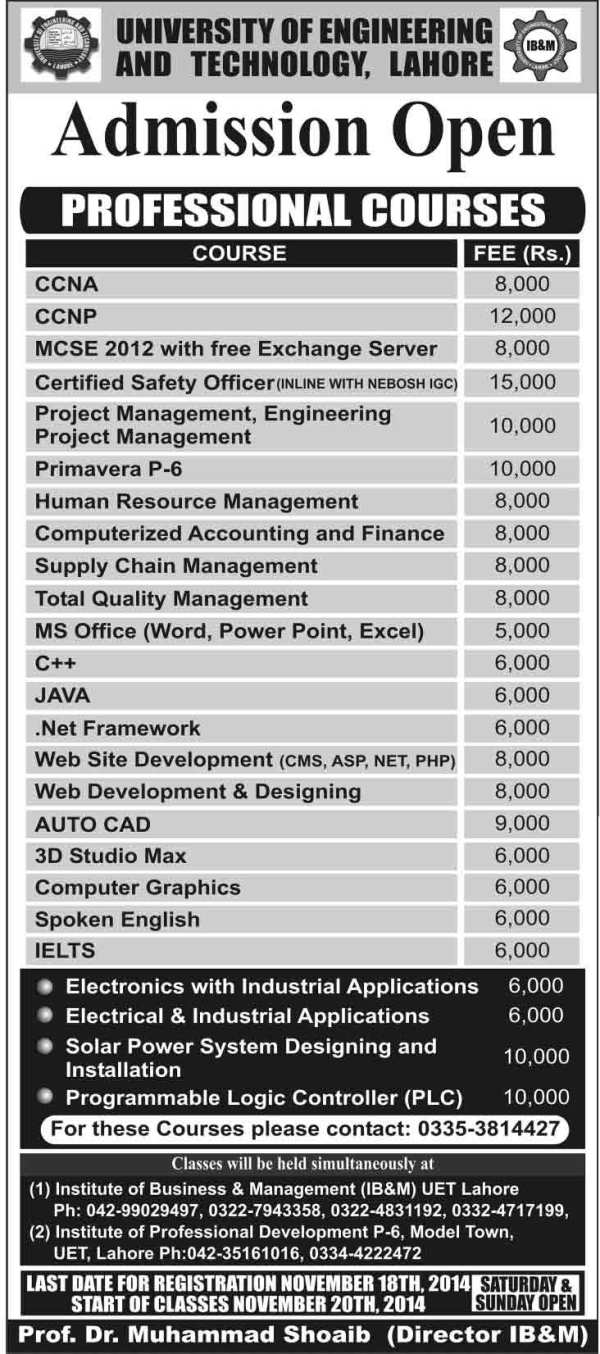 Following Network courses are offered:
CCNA
HCDA (Huawei Certified)
CCNP
MPLS/VPNS
MCITP
CCIE (R & S)
Get UET Certified Network Engineer Certificate.
For Contact:
Phone: 0321-5993996 0331-4067300
Professional Courses are also Offered
MS Office
C++ & JAVA
IELTS
Android Development
Computerized accounting and finance
Website development
Engineering Project management
Supply chain Management
Human Resource management
Spoken English
Auto Cad (ARCH)
Auto Cad (Civil)
Auto Cad (MECH)
Last Date for Registration: 27 April 2020 and classes will be start from dated 29 April 2020
Morning and Evening Classes
Professors DR. Muhammad Shoaib
Director: Professional Development Center.
Classes start from 29 April 2020