The Urban Unit Government Jobs in Punjab 2016
The urban unit planning and development department government of the Punjab, Lahore vacancies announcement for Punjab cities governance improvement project (PCGIP)
The World Bank has approved a credit in the amount of US$ 150 million to the Islamic republic of Pakistan for Punjab cities governance improvement project (PCGIP). The project will be implemented by the urban unit in large cities of the Punjab (Faisalabad, Lahore, Multan and Rawalpindi). The project aims to support the large cities of the Punjab in strengthening system for improved planning, resource management and accountability.
A project technical Cell within the urban unit and 5 city project units in each of the partner cities have been established for implementation of the project. To staff the project technical cell and city project units, urban unit seeks applications in the following area on performance based project. The unit offers competitive marker based salary, excellent work environment and unlimited opportunities for personal and professional growth.
The job requirements, Positions, and job titles are given below this advertisement in Jang news paper dated 16-Apr-2013.
All recruitments shall be purely merit based. Any SIFARSH may lead to disqualification.
Send applications with detail CV and recent photograph may be sent till April 30, 2016
Sr. Human Resource Manager,
The Urban Unit
503-shaheen complex Edgerton road, Lahore, Pakistan
Phone Numbers of the Urban Unit 042-99205316-22
Fax Number: 042-99205323
DOWNLOAD details for current vacancies-PCGIP
DOWNLOAD details for current vacancies-Urban Unit
Click here to apply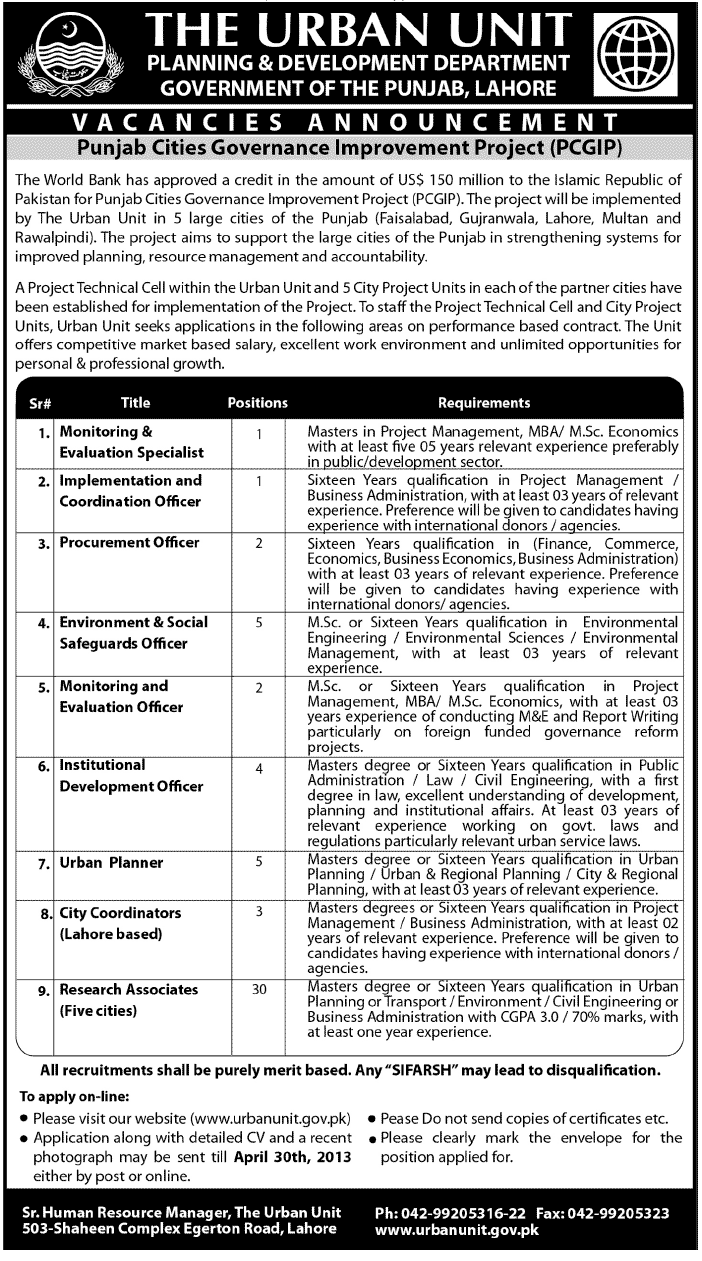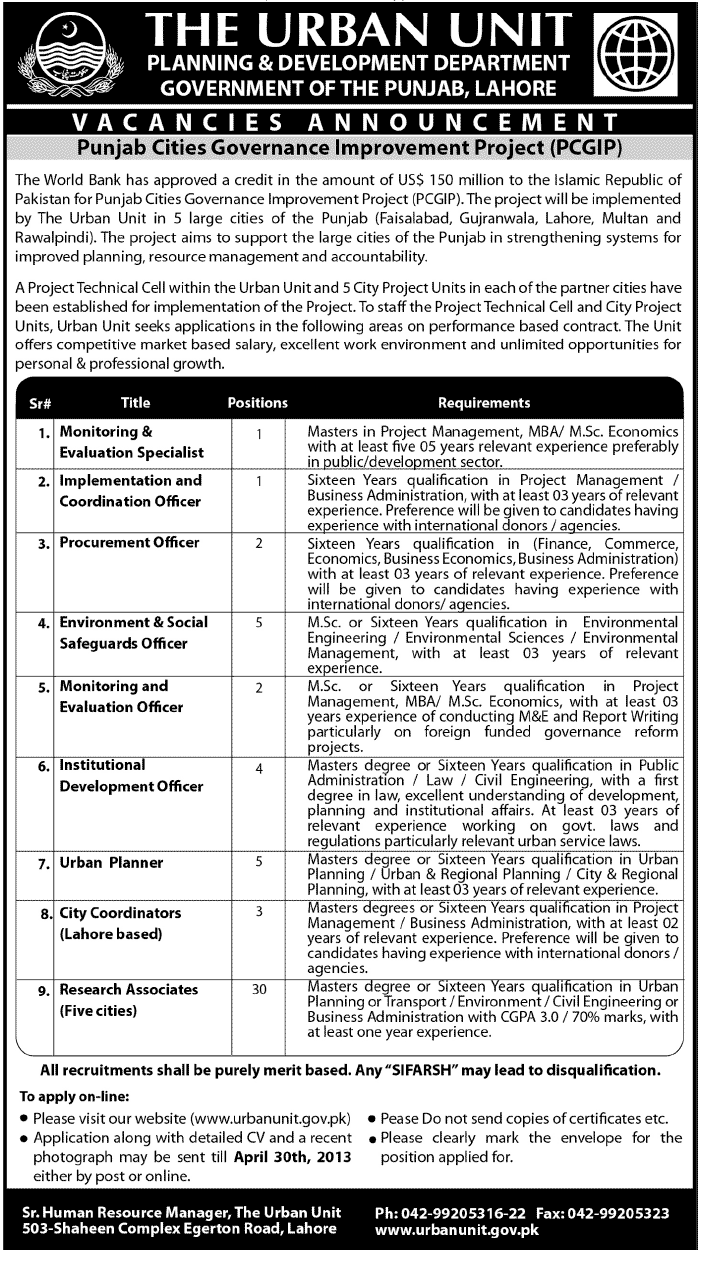 GX455VXBGS54