The Smart School open admissions in Intermediate FA, FSC, ICS, and I.Com session 2020, The smart school also provides scholarships for need based and merit based. the national wide Smart school starts taking admission applications for Inter Part 1 classes.
Admission open Playgroup to Matric
The Smart School a project of the city school system in Pakistan. The Smart School Opening Admissions in all campus of Pakistan. The Smart School their are hundreds of campus in Pakistan. Now Smart School opening admission for the session 2020-2021. The detail about Admissions near you. check this image advertisement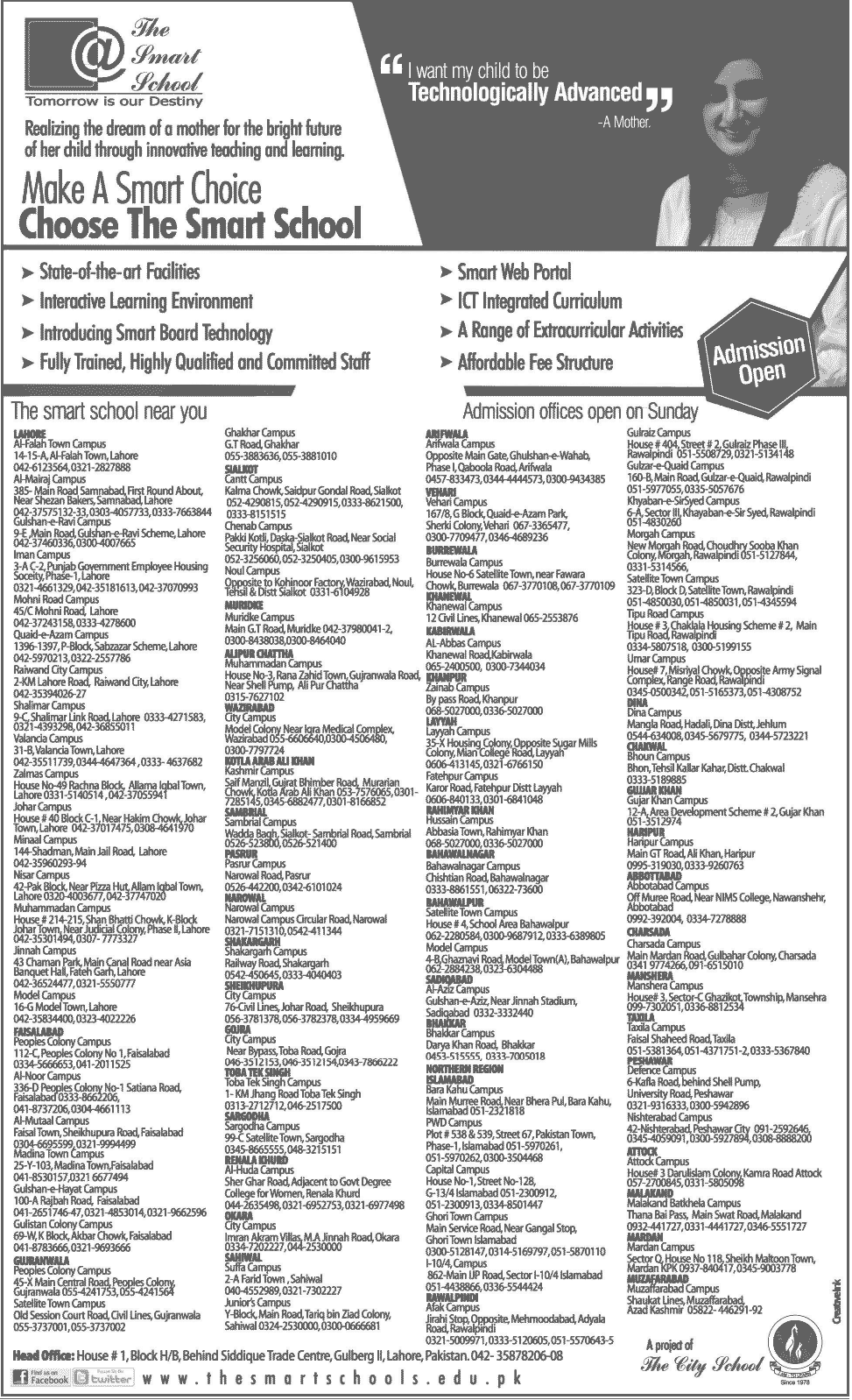 The smart college Merit and needs based scholarships available and New classes admissions open for Intermediate Part 1 class FA, FSc, I.com, FA. Group Profile 323 the smart schools, 18 the smart college, 15 The smart college upcoming in 150 cities of Pakistan.
Benefits:
Holistic Development
Project Based Learning
Investigative processes, Technology, Interactive Resources
early years education Through Fun and play
Exam Focused student Resource Material for Matric
Child Educational Insurance