The Hunar Foundation Karachi base technical institute offering earn while you learn with on the job training. The Hunar Foundation and leading national companies jointly other cooperative vocational training CVT, a unique opportunities to learn vocational skills.
If you want to become computer numerical control CNC machine specialist by enrolling in a 2 years certificate course at the hunar foundation institute with second year on the job training at a leading company.
Cooperative vocational training CVT facilities vocational training by offering courses in training institutions with one the job training in enterprises. The scheme offers young people with skill development leading to batter employment opportunities.
Last date of submission of Job Application: 12 July 2018
Eligibility:
Age limit between 16 to 30 years.
If you are matric / G 3 level and less than 28 years apply now at
SNPA-7A, Block-3 , Delhi Mercantile Co-operative Housing Society, Off Tariq Road, Karachi, Pakistan. – 74800
UAN: 111-843-000,
Tel: (+9221)-34530361-62,
Fax: (+9221)-34530343
E-mail: info@hunarfoundation.org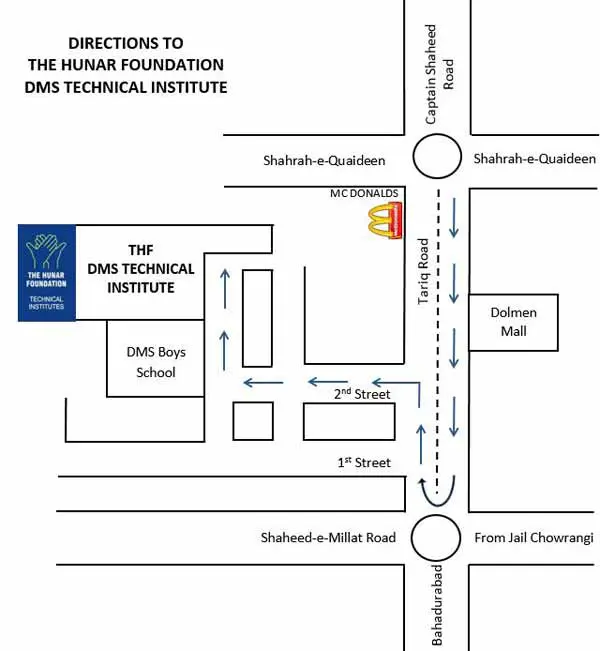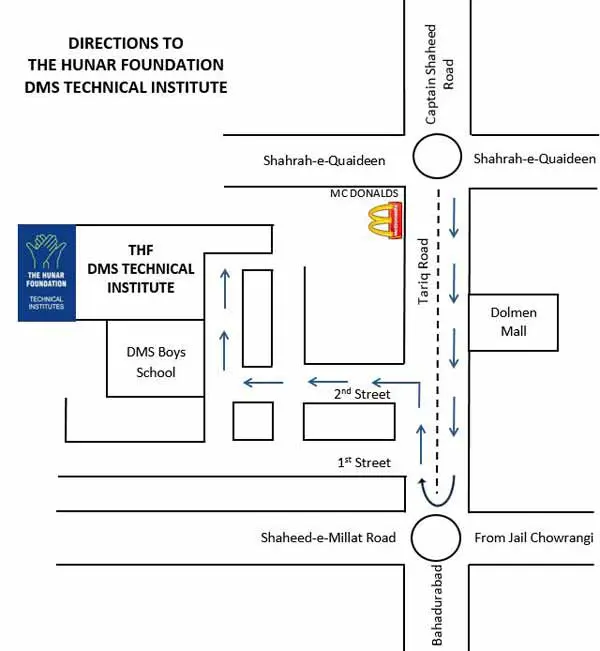 Admission Procedure:
In order to apply to THF Technical Institutes, a prospective student is required to submit a completed application form, which is available online as well as at our main office. Attested photocopies of the following documents are also to be attached to the application form and submitted before the due deadline:
Original Copy of trainee's CNIC/B-Form
Original Copy of trainee's Father/Guardian's CNIC
Original Copy of educational certificates
1 Passport Size Photograph
Copy of experience certificate (if any)