Telenor's Open Mind program gains international recognition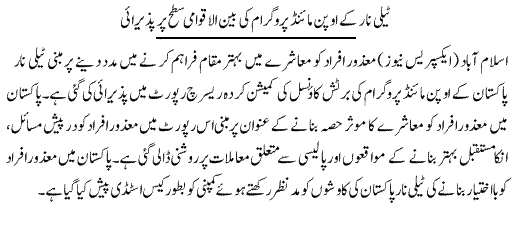 Telenor Telecom Company of Pakistan introduce unique program name Open Mind Program. According to this program Telenor will be trained to candidates with disabilities in Pakistan. Two years career program internship gets international recognition.
Functional Skills/Knowledge Areas:      
-Strong interpersonal skills
-Strong presentation skills
-Should be able to work individually and also in a team
-Goal oriented
-Sound knowledge in area of interest
-Ability to create/edit and evaluate detailed business models
-Good computer skills – especially in Microsoft office programs (particularly Excel, Word and PowerPoint)
-Excellent analytical skills
Submit your applications; these programs will be organized in Islamabad, Pakistan.