Study in Malaysian Universities for Pakistani Students
Meet the official representative of UCSI university Malayisa.
Benefits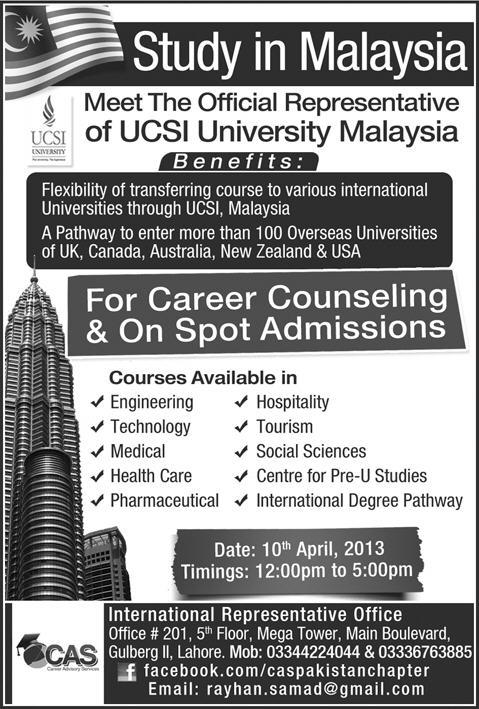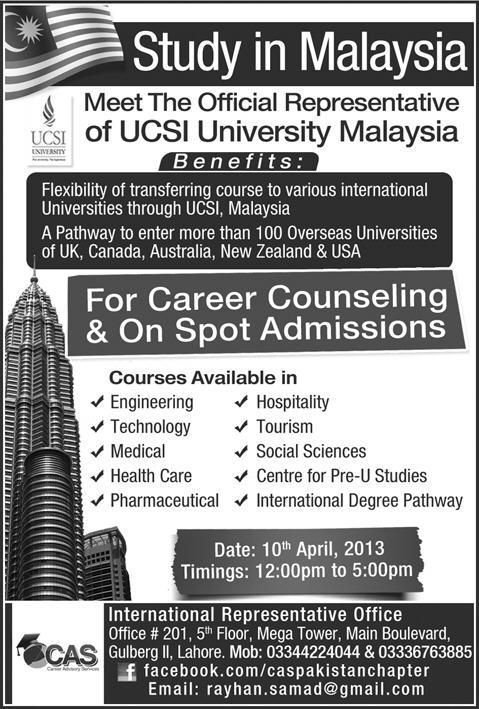 Flexibility of transferring course to various international universities through UCSI Malaysia.
A pathway to enter more than 100 overseas universities of UK, Canda, Australia, New Zealand, and USA.
For career Counseling and on spot Admissions
Courses available in
Engineering
Technology
Medical
Health care
Pharmaceutical
Hospitality
Tourism
Social Sciences
Center for Pre U studies
International Degree Pathway
Date: 10th April 2019
Timing 12 am to 5 pm.