Kitchen gardening Shahbaz Sharif Scheme
Government of Punjab distributing vegetable seeds of Rs. 50 only for Punjab cities its mostly available in nears of Lahore and Faisalabad. Government of Punjab already distributes or sell more than 200,000/- packets for make success kitchen gardening scheme in Punjab.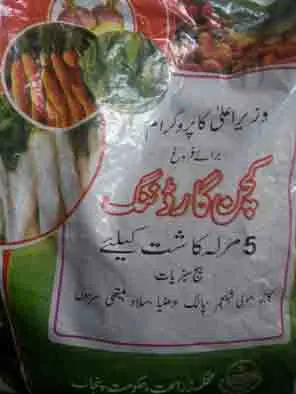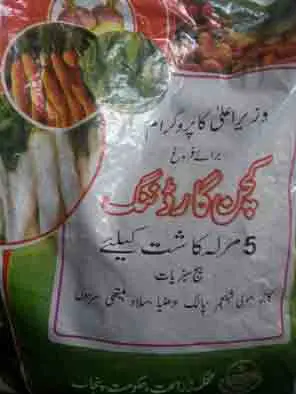 The credit of this scheme goes to Punjab Chief Minister Shahbaz Sharif.
These vegetable seeds scheme is for 5 Marla. The farmers can get these seeds, the wait of this packet is 116 Grms and the price of this packet is Rs. 50/- this scheme start at he end of 2011 year that is still working fine.
Agricultural for Faisalabad call now: 041-9201678
For Lahore 042-99200732
Government of Punjab Agricultural helpline: 0800-19000 or 0800-29000 or 0800-15000