Shab-e-Barat
Shab e Barat also known as night of blessing is celebrated on the night of 15th of Islamic month Shaban. Muslims in all over the world spend this night in worship at their homes and in mosques. The Shab e Barat celebrates in. Pakistan, Indian, Bangladesh and Saudi Arabia.
It is a very religious and holiest event for all muslims, it is believed that muslims do prayer on this night to seek reward of good fortune and to ask for forgiveness of their sins. Muslims of Pakistan and other south asian countries make delicious sweets, halwa and other food items and distribute them among their relatives, neighbours, family members and poor people. They also visit graveyards and pray for their loved ones who have departed from this world.
Shab e Barat 2023 Date:
the Shab e Barat starts on 07 March 2023 Night and End on 08 March 2023 Day Time.
Evening of Tue, Mar 7, 2023 – Evening of Wed, Mar 8, 2023
Holy Prophet (SAW) also said that:
"Allah descends on the night of the middle of Shaban to the lowest heaven and he forgives more than the number of hairs on the sheep of Band Kalb".
Muslims also fast on this day to seek blessings as fasting in the month of Shaban is Sunnah. Muslims offer Nawafils, do Zikar and read Holy Quran as much as they can the whole night till the time of Fajar and ask for forgiveness from Allah and pray for the well being of themselves, their families and their country. Huge number of muslims males gather at mosques to pray combinely for themselves and their deceased family members.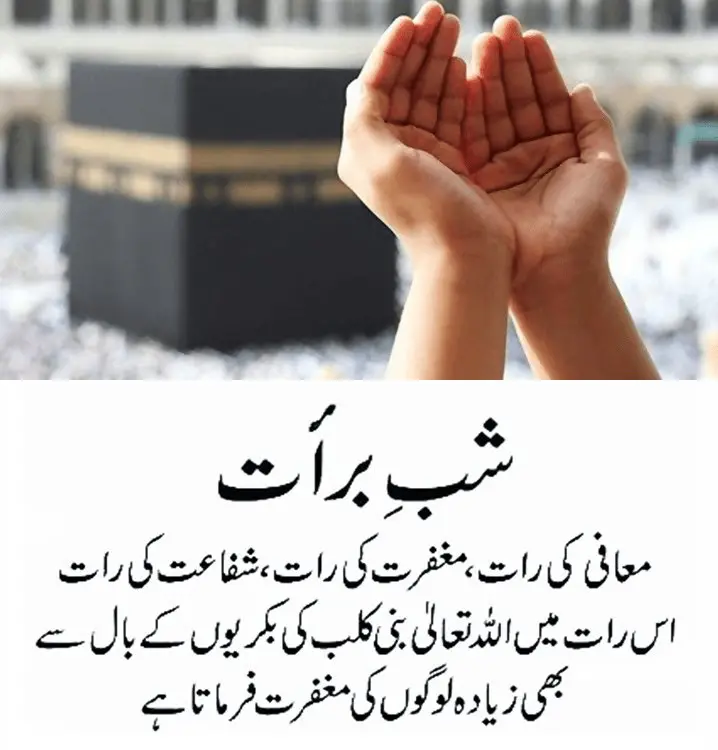 At the end we pray that May Allah give guidance to all of us and show us the right path to follow Islam in the light of the Holy Quran and Sunnah. Ameen