Saudi Arabia Hajj pilgrims sent back coming without permission
Saudi Arabia makes strict rolls for local overseas, who are working in Saudi Arabian different cities.
Mecca/Medina: Saudi authorities allow more than 24 thousand people coming from Riyadh, macca, or medina or different cities of Saudi Arabia turned back.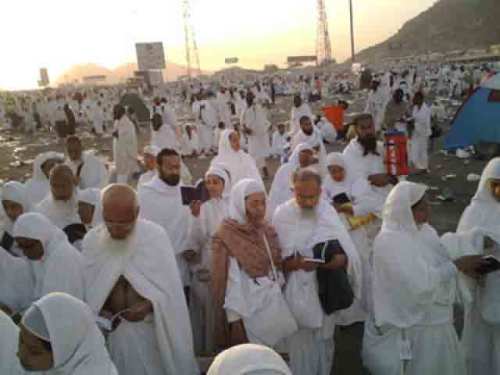 In addition, at the start of this pilgrimage season since the arrival of hundreds of thousands of pilgrims performing Hajj Hajj flights in Medina through 1400 has been recorded. Saudi newspaper reports about security checkpoints in the areas of Taif and Hajj pilgrims on Hajj permits to those who have not been back.
This year, the police chief said Taif on security at check points have been already so that pilgrims who come without the permission policy. In addition, strict security on roads leading to Mecca and it was. Meanwhile, the Imam at the Masjid Al-Haram is said to take care of all the Muslims and on his political slogans and demonstrations should be avoided. Sheikh Abdul Rahman Al-sudais said Al-Masjid Al-Haram.