As every Pakistani knows that the budget year session 2018-2019 has been announced today date 27-April 2018 in national assembly by Mr. Miftah Ismail, during this session the PTI Pakistan tehreek insaf and Pakistan People Party is not giving votes for approval this budget but due to more persons from government this budget year session 2018-2019 has been approved. Some economic experts is not happy by the budget that said this government is only one month that why they give budget for one year because this budget is not fulfil the requirements of other parties like PTI and PPPP. According to new budget federal government of Pakistan change and increase following: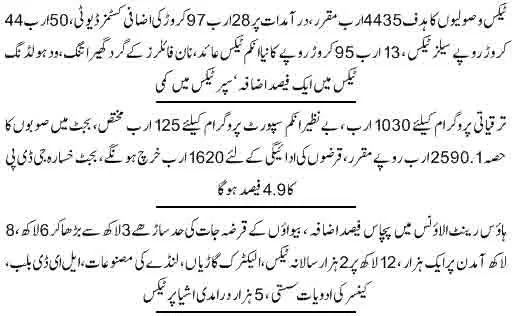 Pension Increase 2018 @10%
The minimum pension will be Rs. 10,000/- .Pension has been increased by 10% in budget 2018.
Increase in Family Pension
The family pension for the widows of pensioners has been increase from minimum of Rs. 4500 to Rs.7500 per month in the budget year session 2018-2019.
Minimum Pension for Pensioners
Minimum for pension has been increased from Rs 6,000 to Rs 10,000. And for more age, pensioners above the age 75 will get a minimum pension of Rs 15,000 per month.
Adhoc Relief Allowance 2018 @10%
A new adhoc relied allowance 2018 has been awarded to the employees at the rate of 10 per cent.
House Rent allowance has been Increased 50%
There has been a consistent demand for increase in house rent allowance for many years. In this budget, House rent allowance has been increased by 50%.
House rent Ceiling has been also Increase 50%
In the budget 2018-19, House rent ceiling has been increased by 50% as well.
Overtime rate Increased Rs 40 to Rs 80 per Hour
Overtime rate has been increased from Rs 40 per hour to Rs 80 per Hours.