Punjab Government Distribute Free books for School Students
Government of Punjab school education department announced today to distribute free books to school students for academic year 2020-2021. The Punjab education minister issues the official notification to all the chief executive officers district education authorities in Punjab to distribute school books to every school child.
Read Also:
14 Habits that Makes you Favorite Person
  Due to corona virus the books will be delivering to the homes of children by getting day from government schools. The start government will deliver free books to 128 tehsil warehouses across Punjab for the academic year 2020-2021. After its delivery at concerned tehsil warehouse it's further distribute books to schools and students becomes the responsibility of concerned chief executive officers.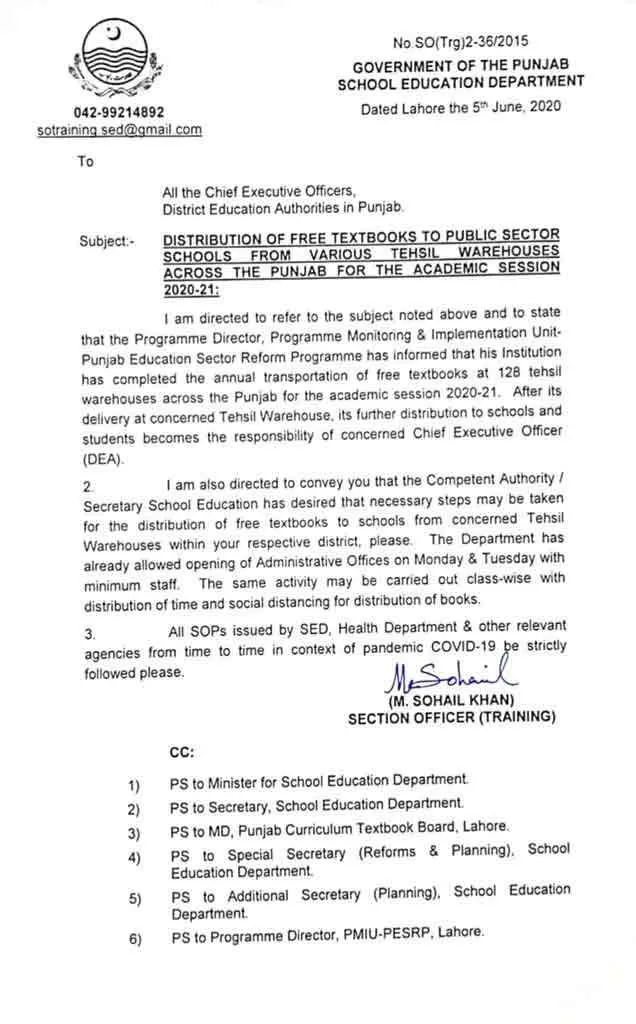 The department has already allowed opening of administrative offices on Monday and Tuesday with minimum staff, the same activity may be carried out class wise with distribution of time and social distancing for distribution of books.
Read Also:
Ehsaas Labour Portal Nadra gov pk Online Registration to Get 12000
The distribution agencies should follow the rules of health department in context of pandemic CONVIC19 be strictly followed by everyone.