PU Entry Test Schedule BS MA Msc Lahore Gujranwala Campus Result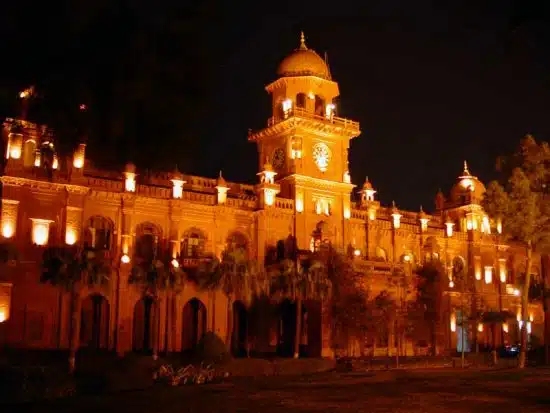 University of the Punjab Lahore and Gujranwala Campus announced Entry Test schedule of BS Programs, MA and M.sc for session 2020-2021. The pre admission entry test forms for the admissions of the academic year will be available at the departments / centers / institutes / colleges and Gujranwala campus for entry test BS, MA, M.sc or equivalent programs from 09 July 2020.
The last date for the submission of entry test forms to the respective departments / centers / college or Gujranwala or main campus Lahore are 23 July 2019.
During availability / submission of entry tests forms for the departments will remains open on Saturday / Sunday. The result of entry test shall be available of Punjab university official website pu.edu.pk as well as notice board of the concerned departments on 20 August 2020 Monday. However admission entry test of Hailey college of banking and finance MBA banking and finance, insurance and risk management will be on  and entry test date is 21 august 2020.
MA and M.sc Entry Test Schedule and Dates 2020
M.A / M.Sc or Equivalent Programs
Institute / Department / College / Centre / Program
Day / Date
Time
Institute of Business Administration
MBA (3.5 years)
Monday
06-08-2020
02:00 pm
Hailey College of Commerce
M. Com (3.5 years)
Thursday
02-08-20
09:00 am
College of Information Technology
M.Sc (Computer Science, GIS)
Sunday
05-08-20
02:00 pm
Hailey College of Banking and Finance
MBA (Banking and Finance, Insurance and Risk
Management)
Saturday
04-08-20
02:00 pm
College of Arts and Design
M.Architecture, M.A Fine Arts
Friday
03-08-20
10:00 am
Punjab University Law College
LLB (3 years)
Sunday
12-08-20
10:00 am
Punjab University BS Program Entry Test Schedule and Dates 2020
BS or Equivalent Programs
Institute / Department / College / Centre / Program
Day / Date
Time
Institute of Business Administration
BBA
Wednesday
01-08-20
10:00 am
Microbiology and Molecular Genetics
BS (MMG)
Friday
03-08-20
10:00 am
College of Information Technology
BS (Computer Science, Information Technology,
Software Engineering)
Saturday
04-08-20
7:30 am to 4:00 pm
(Multiple Shifts)
Hailey College of Banking and Finance
BBA (Banking and Finance, Insurance and Risk
Management)
Sunday
05-08-20
10:00 am
College of Arts and Design
B.Architecture, BFA (Graphic Design, Painting,
Textile Design)
Monday to Friday
06-08-18 to 10-20
10:00 am
Punjab University Law College
LLB
HEC LAT Test is acceptable
–
PU Gujranwala Campus Date and Schedule of Entry test
| | | | | | |
| --- | --- | --- | --- | --- | --- |
| S.No | Programs | Day | Date | Time | Contact No |
| 1 | BBA Hons Banking and Finance | Tuesday | 06-08-2020 | 11:00 AM | 055-9201225 |
| 2 | LLB 3 Years Annual | Monday | | 11:00 AM | 055-9201226 |
| 3 | M.com 3.5 Years | Thursday | | 11:00 AM | 055-9201225 |
| 4 | MBA Evening | Monday | | 5:00 PM | 055-9201226 |
| 5 | PGD Business Administration | Tuesday | | 3:00 PM | 055-9201225 |