Professional Short Courses in sma Rizvi Textile Institute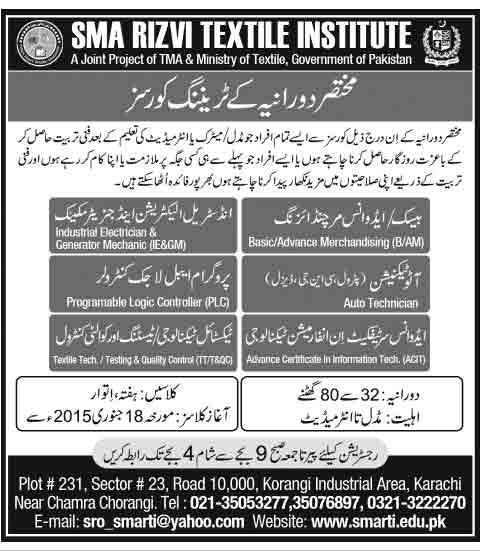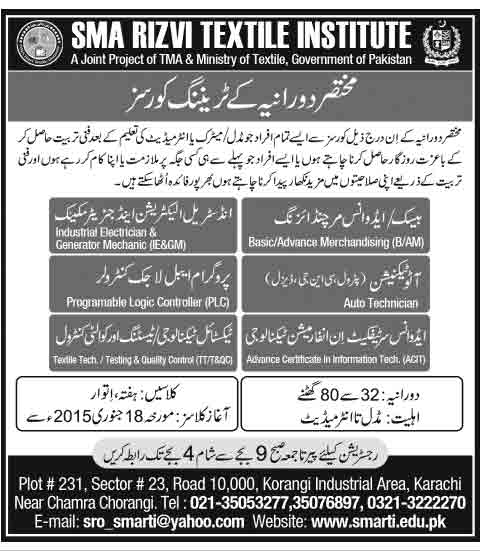 SMA Rizvi Textile institute offering short professional courses for medel, Matric or Intermediate pass students. The students can get professional courses and avail respectable Job. The courses details are basic/ advance merchandising (B/AM), Industrial electrician and Generator Mechanic IE AND GM, Auto technician, textile tech / testing and quality control TT / T AND QC, Advance certificate in information technology, ACIT.
The registration starts come in office from time 9 am to 4 pm daily expect Sunday or holidays, the classes will be start from 18 January 2019.