Principal Job in sir Syed college of Computer Science
Sir Syed College of computer Science required a responsible and motivated Principal for their college at Lahore Pakistan. Phd Qualified professor / associate professor in computer science from HEC recognized university.  The candidate should have more than 10 years' experience.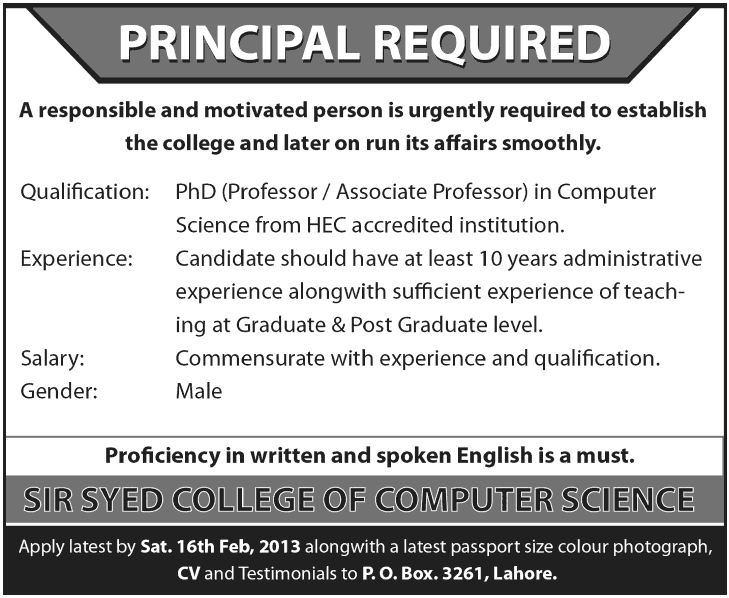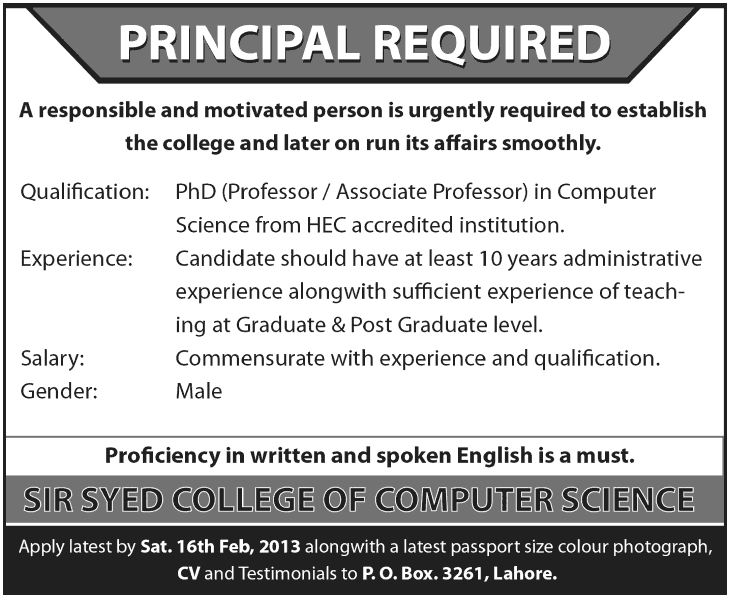 Only Male principal required, females are not encourage to apply for this job. Proficiency in written and spoken English is a must for this post.
Dear friends apply for this job before 16th february-2019 along with passport size color photograph CV and testimonials to PO box 3261, Lahore, Pakistan.
Quaid e Azam University 6th Convocation 2019
Quaid e Azam University starts their 6th general convocation at the end of April month 2019. This is announcement for all graduates of the quaid e Azam University. The last date of registration is 22-March-2019; dear students download your convocation registration foams from the website.
For more information check this advertisement taken from Sunday Jang newspaper on dated 10-Feb-19