PPP Leader Naveed Chaudhry Son Marriage Ceremony.
LAHORE – The walima reception of Furqan Naveed Chaudhry, son of President Asif Ali Zardari's Coordinator Naveed Chaudhry, held at a local hotel on Monday, turned into a big political gathering, since a good number of senior PPP and PML-Q leaders – including federal minister Syed Khurshid Shah and Punjab Governor Sardar Latif Khosa – turned up on the occasion.
The fate of incumbent PM Raja Pervaiz Ashraf was the hot topic of discussion and many PPP leaders were heard criticising the CJP for what they termed "judicial activism".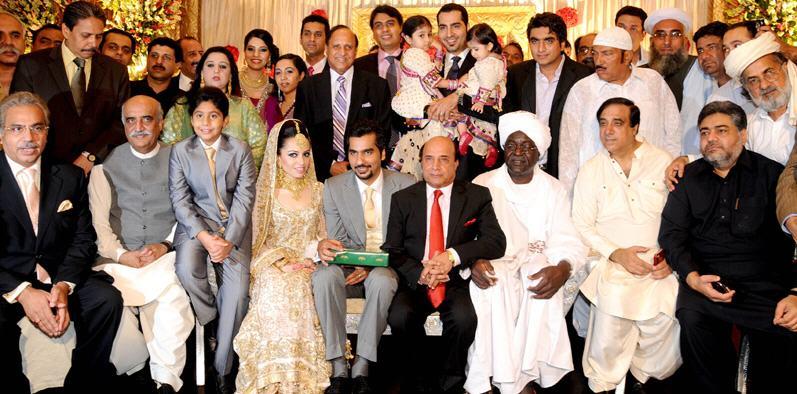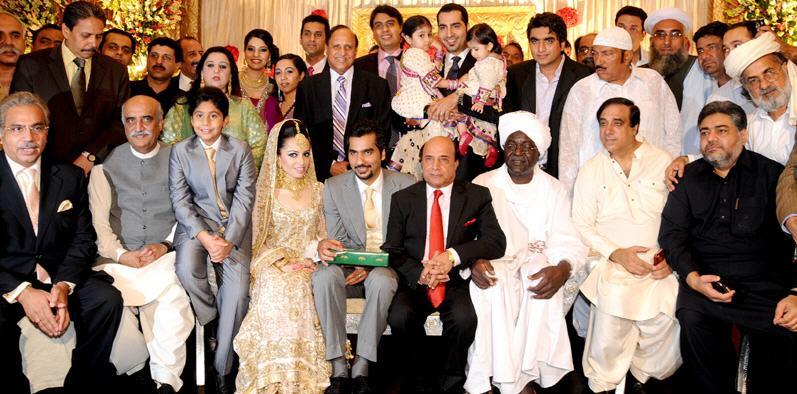 Beside a number of PPP MNAs and MPAs who graced the occasion, PPP Secretary General Jehangir Badr, state minister Tasnim Qureshi, Advisor to Prime Minister Raja Basharat, Aslam Gill and Jamaat-e-Islami I leader Liaqat Baloch were also present on the occasion. The Nation