National database and registration authority NADRA starts family registration card and Pakistan regional card for make easy for verification. Nadra start this work for real Pakistani to get these cards online.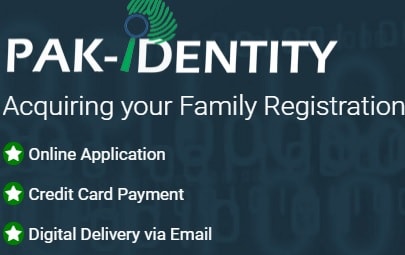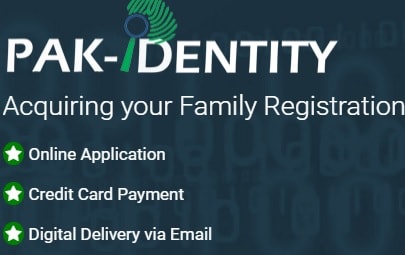 FRC and POC is best system for Pakistani nation, in this way people also escape from frauds because these computerized system will give you security that you are legal person with your family and region.
NADRA government of Pakistan national database and registration authority ministry of interior.
Online FRC application can be used to get new Family Registration Certificate (FRC) and verification of an existing FRC.
Apply for FRC:
You can get FRC
With Parents and siblings
With Spouse and children
Once your FRC application is successful, you will get your FRC in your email as a PDF document that you can print
Verification of FRC:
You can verify FRC online with the FRC number and it will display all the family members included in the FRC.
In case of New FRC:
Provide the citizen number
Once verified, there is a choice of getting an FRC:
With Parents and Siblings
With Spouse and Children
Add family details of all the members in the family with their Citizen Number and relation with the applicant. Add all members of the family.
System will verify the Family details.
Pay fee through a Credit Card/Debit Card.