PM Imran Khan Corona Relief Tiger Force Registration Form
Prime minister of Pakistan Imran Khan announced Corona Relief Tiger Force Program to fight against corona virus in Pakistan. Under this program the Youth of Pakistan will educate the people of Pakistan that how people of Pakistan can fight against corona virus and their safety measures.
Prime Minister Imran Khan has launched "Corona Relief Tiger Force". Volunteers will collect data, verify information, help people etc.
The registration of Corona Relief Tiger force program has been started from first April 2020. There are many students and Youth of Pakistan has been registered already and the registered force is increasing day by day. Government of Pakistan will take benefit from this force to take Data of poor people from different areas that government of Pakistan can provide Rashan and other foods under Ehsas Rashan Program and Ehsan Amdan Program.
Basically PM Corona Relief Tiger Force is working under Kamyab Jawan Program. Prime minister Imran Khan also announced the relief fund Convid-19 that rich and overseas Pakistani can give the donation to Following Bank Account:
Account Title: National Bank of Pakistan (NBP)
Account Number: 4162786786
PK11NBPA0002004162786786
SWIFT Code: NBPAPKKAMBR
NBP Main Branch Karachi
Donations in all major currencies are accepted globally.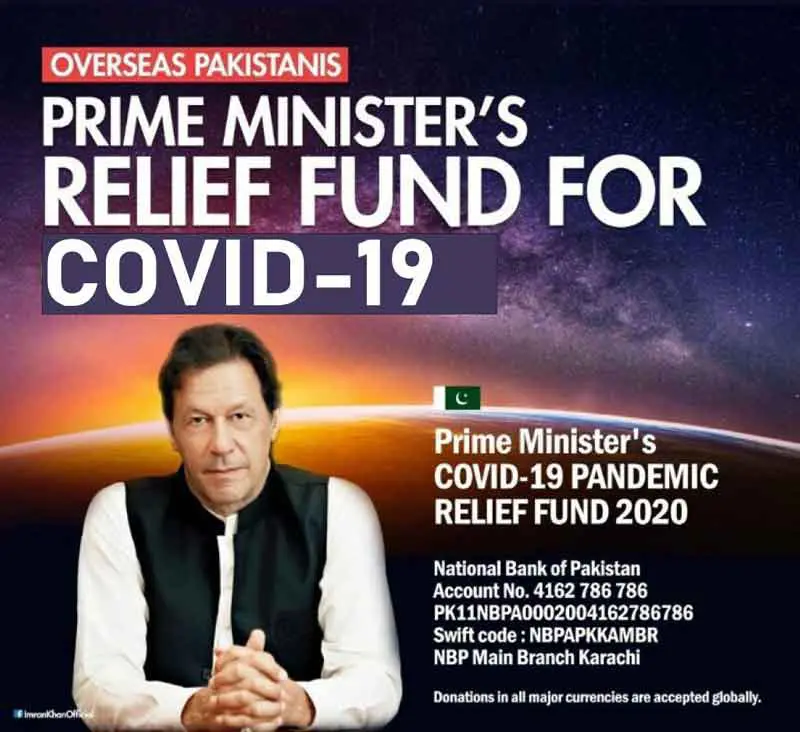 The youth do not listen rumors and fake news. Imran khan always trusts on youth. It's not matter what he calls us lion or tiger. Registration for 'tiger force' has started on Tuesday. Tiger force will be used to distribute food and create awareness in the lockdown areas.
Imran Khan Said in their Twitter Account:
I want our youth to play their role in helping our fight against the COVID 19 by joining our Corona Tiger Force which will be organised to do jihad against the suffering caused by this pandemic.
Prime Minister Imran Khan announced the establishment of Corona Relief Tiger Force, constituting of youth. This force will join hands with the government and the army to aid the people of our country amid this pandemic.
Pak PM Imran Khan declares "jihad" against Covid; asks youth to join 'Corona Tiger Force.
Registration:
Registration Form is Available on Citizen Portal Please download "Citizen Portal" From Google Play Store & Register Your Self. or check here