I have learnt that Human Resource management is the extremely important tool for the development of not only the economy but also for human resource. This module has put good effect on me by telling me about HRM. Before studying the module, I didn't know about such an important role of humans within the organisation. I always thought that wealth, technology and natural resources play all roles in improving the economy. I never knew that human is also one of lasting resource for not only improving the business but ultimately the country. Other resources can have an end but human resource is ever lasting till the existence of planet.
Applied to professional life
Although, there is nothing much important that I can apply in my professional life immediately.
But, this module has put effect on my thinking and intellectual approach. I have now different frame of mind. I am thinking in a very dissimilar way to improve the business by use of human resource techniques. HRM has been developed by the civilised nations; the theories have been developed after great experiences and efforts of centuries. So the developing countries have to follow this concept without any further hesitation. So manpower is the contribution to the business, especially when it is qualified, skilled and experienced.
I am an employer
In my professional life, sorry to say, I am not a business man. I am an employer. An employer has to follow the discipline of organization, must have very limited approach. So my professional life has no business. But, I am living in the area where all my relatives have the business of exporting the mangoes. They have the mango gardens, which is a good business. I am studying the MBA not only for myself but also to guide the fellows about new approaches to enhance the business.
HRM in my city
The manpower is very cheap because of over population and low economy. It's the great contribution to organization with people in huge number and fewer salaries come to work for their organization. So the businesses will groom as the human resource was very cheap. The people are very hard working. So, the hard work is the good contribution. Labor work so much with great speed to improve their families conditions. People are honorable; little encouragement can groom their personalities. I am discussing about the low level labor which are illiterate.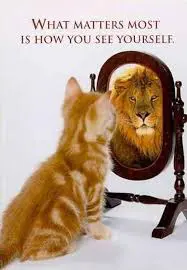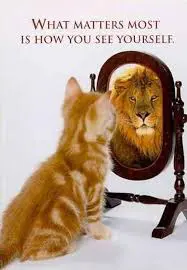 At the very low level, the literacy level is very low. Although the labor is skillful, hardworking, cheap and experienced, but are illiterate. This is the ethical dilemma, which we are resolving in our new generation. The people are ambitious and hard working but lack the skills and proper knowledge about new technologies. There is no platform of giving people the training about the new equipments and techniques. There is the need of technical schools and colleges for giving technical education at very low level.
The raw material in Pakistan is in the form of gas, coal and water. The raw material is there, but there is the need of better utilization. In my area, the raw material is in the form of production of vegetables and fruits. These vegetables and fruits are very cheap and are in huge amount. It is because of fertile land, hot climate and water provision. Fruits like mangoes are being exported in the entire world. The problem is that, there is lack of power in the form of electricity and petrol. It is the need of time.
HRM role in my professional life
HRM has played excellent role in my personal as well as professional life. My profession is in Army. So, army is very tough to adjust oneself. Here the HRM has lot of departments leading from induction to retirement of the employer. The HRM includes selection, recruitment, training, pays and benefits, accommodation, convince, kid's education, medical facilities and the pension after retirement.
First of all is the selection process within my organization. I was selected after lot of tests in recruitment center. After passing the written computerized test, I was selected for interview. I was sent to a panel of higher authorities and was interviewed in detail. They asked questions about my personal as well as professional life like qualification and experiences. After passing interview, I faced the medical testing in military hospital. Panel of Doctors approved my health suitable for Army. After selection, I went for training in Military academy. In the academy there were huge physical exercises and running. There was huge number of physical tests. During training we were also getting salaries, food, clothes, accommodation, teachers and grounds, facilitating the HRM.
Personal Reflections Essay
After training, my professional life started in a college as instructor. I was having fine accommodation, convince, food and salaries. I was also taking the privilege of being a lady. But at the same time, there was gender discrimination. This threw great effect on my personality. I was married to Army person. But again we both could live in the same city. There was the law of 'Spouse Adjustment in same city'. But it was great displeasure of my life that, we could not lived together because of cruelty of higher authorities. They used to say that if I want to live with husband then I have to leave the job. I had to sacrifice one thing, either job or spouse. Imagine. My spouse left me forever.
There is no concept of union in Army. You can't even make any voice against any discrimination. In this new world of globalization, why there is law of jungle in the organizations like Army. Poor are treated as slaves. Ladies are treated as slaves. In Army schools, teachers give violent punishments to kids. Parents are very violent with kids.
Humans like me are just ongoing. I have some contacts and political approaches, so I am surviving. I am getting benefits of medical, salary, accommodation and others. But, there is great discrimination in the form of age even. They start teasing to those who have increased age. This is against laws and humanity. This is new era of civilized nations. Why the weak are treated very badly here. I am true, so telling the HR condition in my organization.
I want to be a Lecturer in any university in future. For that, I am doing my MBA. I am very hope full with my MBA. I am trying my level best to read and get good grades. My next plan is to have the PHD from any world recognized university, especially in the field of computer science.